Ceadesign - Equilibrio: Stainless Steel, Electrical Towel Warmer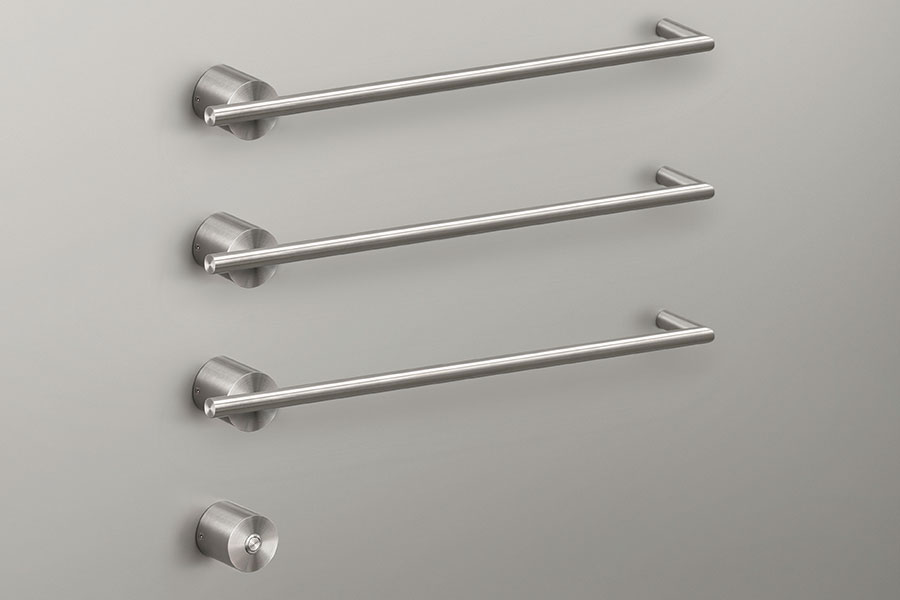 Designed by Natalino Malasorti – founder and artistic director of CEADESIGN - EQUILIBRIO is a project where functionality and technology come together, creating a product that expresses all the elegance of the CEA imagery.

Towel warmer and electric bathrobe warmer, made of stainless steel, is a modular system composed of one or more elements available in two lengths (580 mm and 1060 mm), which can be installed both vertically and horizontally, available with or without ignition switch.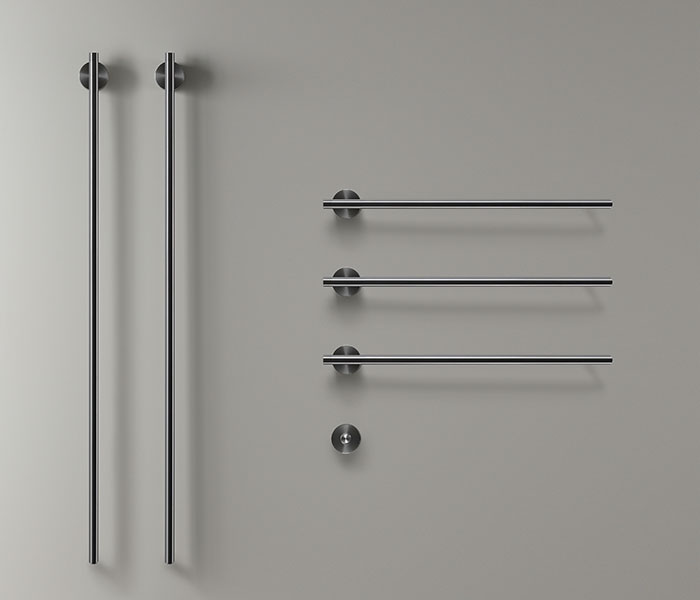 Powered by low voltage electricity (24 Volt), according to the principles of energy saving, EQUILIBRIO easily adapts to any environment, finding the right modularity depending on the space available and the needs of the project.

The clean and linear design makes EQUILIBRIO particularly transversal: the universal built-in part determines the maximum modularity and/or repeatability. One element is added to the other with maximum creative freedom, giving life to a product that combines functionality, sustainability and design in an exemplary way.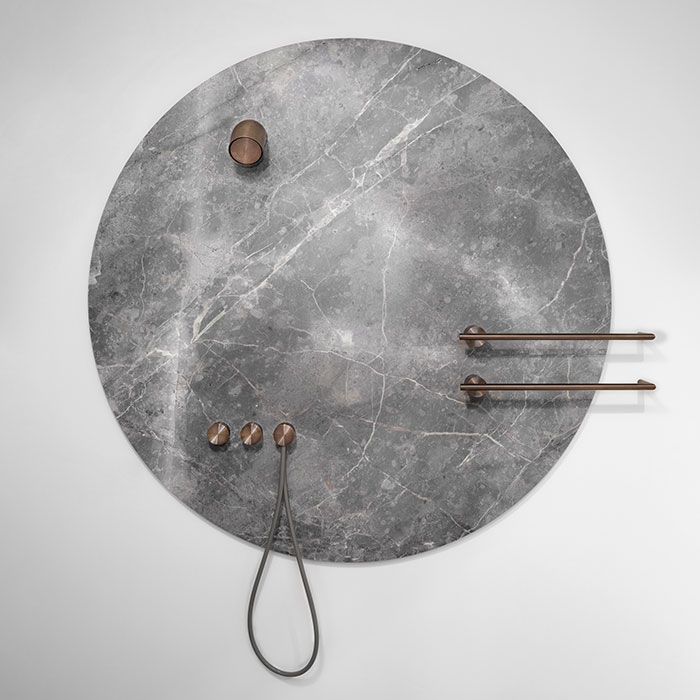 EQUILIBRIO is available in the standard satin and polished finish and in all CEA's special finishes (Black Diamond, Bronze, Copper and Light Gold) guaranteeing an ecological and biocompatible solution.
Website:
https://www.ceadesign.it