CEMOM, the French hinge specialist, will be exhibiting its latest products at the Big 5 show
Founded in 1977, the CEMOM group has two main areas of activity: Coated abrasives for the furniture industry (IKEA is one of the group's most prominent partners) and the automotive sector, where its customers are just as prestigious (Renault/Nissan); Concealed and screw-in hinges: the firm produces more than 50 million hinges each year.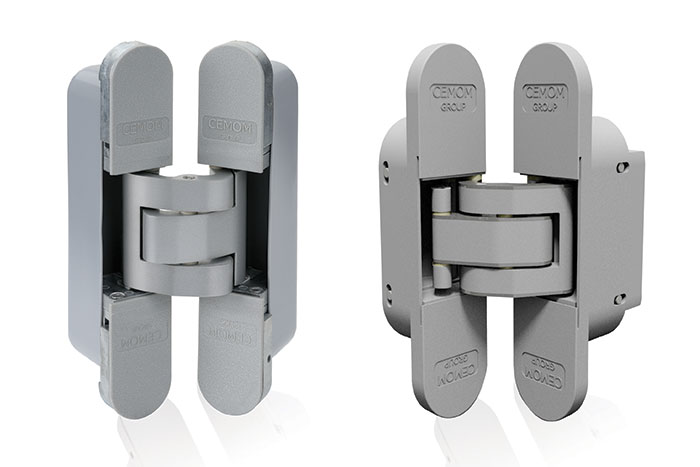 Backed by four decades of experience in the production of hinges and 10 years in the case of concealed hinges, CEMOM-MOATTI is proud to present its two latest offerings:

ESTETIC 80 for doors weighing between 70 and 80kg
ESTETIC 100 for doors weighing between 100 and 120kg, tested over 300,000 cycles and fire tested for 60 minutes.
Our products combine manufacturing simplicity, great robustness, an up-to-date design and highly competitive pricing.
We will be presenting these hinges on our stand at the Big 5 show in Dubai (Business France pavilion), so as to ramp up our presence in this vibrant and highly promising market.
CEMOM exports 60% of its production output to more than 40 countries: Europe, Eastern Europe, the Middle East (Turkey, Egypt, Jordan, Dubai, Abu Dhabi and Qatar), Asia and the Americas. The CEMOM group has factories in France, Poland and Sweden, generating overall turnover of €30 million.