Central Testing Laboratory Participates in the Big 5 2017
The Central Testing Laboratory (CTL), part of Abu Dhabi Quality and Conformity Council (QCC), participated in the Big 5 2017, the largest construction show in the Middle East currently underway at the Dubai World Trade Centre.

At the event, QCC is showcasing its Mobile Testing Laboratory that offers specialised materials testing services for the construction and infrastructure sectors on a par with international standards.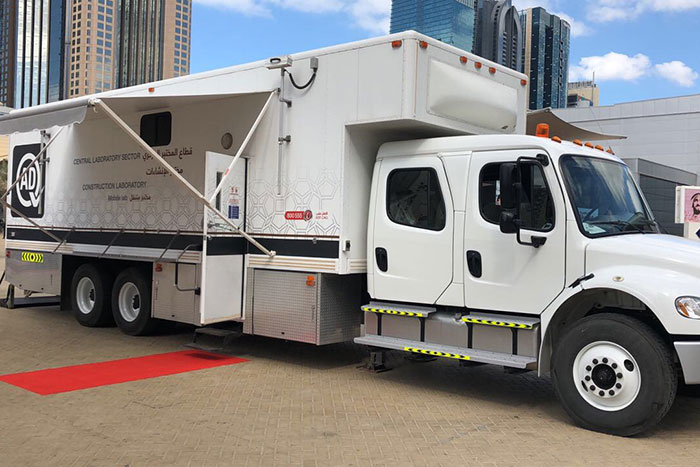 Comprising two units – one configured for testing concrete, cement and soil aggregates and the other for asphalt, steel and metal – the first-of-its-kind mobile lab in the emirate caters to municipal and government projects, especially in Al Ain and the Western Region.

Suitable for work in dust, sand and off-road environments that are unique to the region, the lab is mounted on a heavy truck that can be easily deployed to construction sites, and fitted out with state-of-the-art testing equipment. Staffed by a team of highly qualified technicians, the facility ensures the compliance of materials with health, fire and safety, and environmental standards, as well as their durability and performance under extreme pressure, temperature and humidity.

CTL's participation at the leading construction event that draws the participation of 79,000 construction professionals and over 2,500 exhibiting companies from 60 countries comes as part of its efforts to cater to the current and future testing requirements of construction sector in Abu Dhabi, which will eventually enhance the productivity and efficiency of infrastructure projects in the emirate of Abu Dhabi.