Chicago Pneumatic introduces lightweight and powerful forward plate compactor
Chicago Pneumatic has expanded its compaction equipment range with the launch of a lightweight, powerful and robust forward plate compactor. The MV58 is very easy to operate, manoeuvre and maintain, and offers fast and highly efficient compaction performance in a unit weighing less than 70 kg.

"The MV58 has been specifically designed to meet the demand from rental companies and contractors for more lightweight yet robust forward asphalt plate compactors that don't compromise on speed, efficiency and operator safety," commented Andrzej Mroziński, spokesperson for light compaction equipment at Chicago Pneumatic.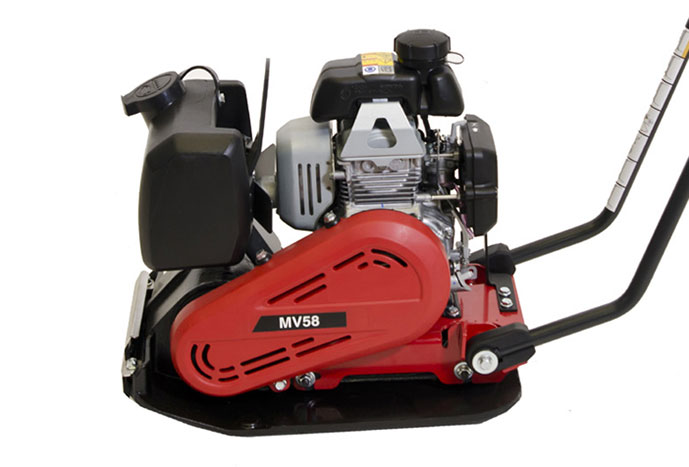 To help operators save money on previously time-consuming maintenance jobs, the new forward asphalt plate compactor comes equipped, as standard, with an integrated, tubeless water distribution system that prevents asphalt from sticking to the plate. This makes the unit virtually maintenance-free, and means operators don't have to set aside time for regular plate and pipe cleaning.

To optimise water consumption, the MV58 includes a corrosion-free 5-litre water tank featuring an easy to reach flow adjustment valve. The water tank is also very easy to hook on and off, supporting speedy stops and re-filling.

To facilitate easy and fast transport on and between job sites, the MV58 has a compact design and can be equipped with the additional option of transport wheels.

The MV58 is designed for compaction of thin asphalt layers, and small repairs and road maintenance work, in confined areas. All Chicago Pneumatic forward compaction plates have durable frames to protect vital parts and are equipped with strong and reliable Honda engines.