Chinese Giant Hisense announces launch of New Generation VRF Systems at the Big 5
Hisense, global electronics giant and leading manufacturer and innovator for VRF air-conditioning systems has announced the launch of its new generation G+ high-ambient series of VRF systems during the company's participation at the Big 5 Tradeshow and Exhibition in Dubai. The new VRF systems of the new generation have been designed with a focus on providing top performance with high efficiency even in the high temperature and harsh conditions of the region.

Mr. Moan Abraham, VP and GM for Air Conditioning at Hisense Middle East commented: "Hisense continues to embark major success in Middle East & Africa with growth of 80% by units and 50% by value."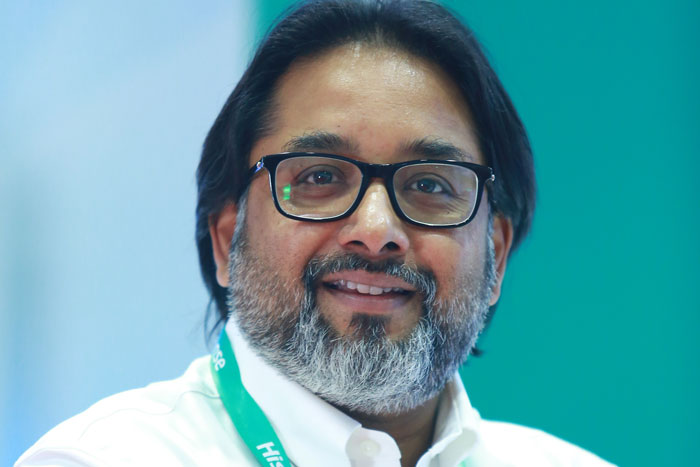 Mr. Moan Abraham, VP and GM for Air Conditioning at Hisense Middle East
"At Hisense we are leader in Inverter technology and now offering Inverter splits across the MEA region in addition we ae continuously developing new commercial air conditioners to keep up with the high demand for advanced technology, high specification and high quality air conditioning systems. With leading design, un-matched service and professional management we spare no efforts to produce the most advanced air conditioning technologies to create a better eco-environment."

The new generation VRF systems G+ series units are 27% more efficient, compared to the earlier M series VRF systems. The system is equipped with new generation cutting edge high-pressure chamber asymmetric scroll compressor, with unique internal oil separation technology & DC inverter technology that provides high efficiency and reliability, and with intelligent and user-friendly Wi-Fi connection, the system can be controlled via iPad and Smartphones.

Along with an entire range of indoor units and particularly our new low height DC ducted indoor units have sound levels as low as 22 dB (lowest noise levels in the industry yet),
After 15 years of development Hisense's market share in the VRF space is already No.2 in China with the help of its world leading VRF technology.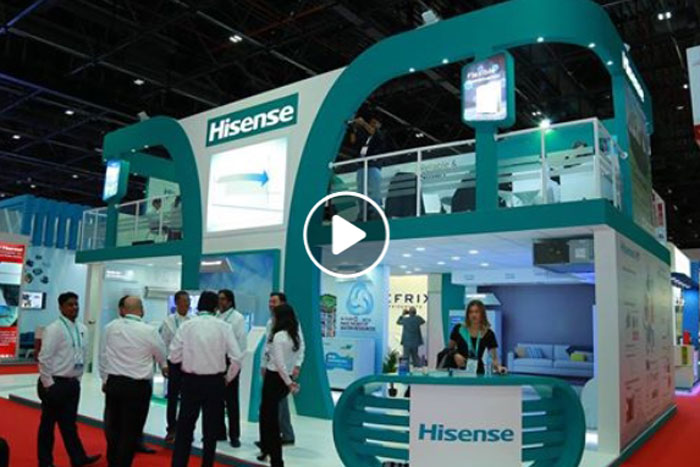 Hisense has successfully established itself as one of the competitive market and technology leaders in the VRF air-conditioning segment. Globally, Hisense Air conditioners has achieved remarkable growth in 2017, has achieved a record increase in sales revenue by 57%, in terms of value the increase is about 37%.

Hisense A/C has strengthened its fundamentals by focusing on Production capacity, peak production has increased by 65% over 2016 and crossed the 10Million sets mark in 2017. On product front Hisense Inverter Technology expansion across all product segment has been well accepted by the market. Hisense has increased its percentage of inverter based business by more than 14% of industry average. In 2017 Hisense 91.4% business came from inverter based products.

Going forward, Hisense aims to use its technology to link all communities through communication and smart home products and eventually provide services to entire cities. Hisense's B2B business will also seek to develop overseas markets together with Hisense's existing global TV, fridge and air conditioner businesses.