Chopper Shoot is offering FREE aerial photography during the month of July.
Chopper Shoot is based in UAE and is Middle East's largest, most experienced, and only dedicated Aerial Photography Services Company serving major developments and construction projects in UAE totalling over US$60 billion.
This year Chopper Shoot completed 5 years of operation and would like to share their success by offering FREE! Aerial Photography. Client just has to pay for Helicopter Rental of AED 8,400.00 and Permit Fees, Photography will be absolutely free.
For those small sites like House, Factory, Yard etc can benefit from Chopper Shoot's Electric Mast that can go up-to 70FT high and cost as little as AED 3,000.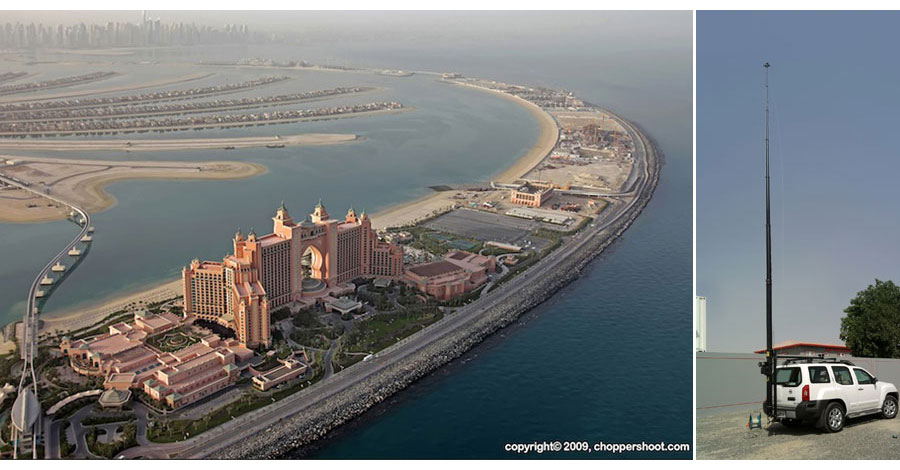 We use 3 methods of Aerial Photography
1) Full Scale Helicopters
We fly Augusta 109 Twin Engine, Bell 206 Long Ranger, and Euro Copter 130. This method of Aerial Photography is used for Mid Size, Large Size and off shore projects.
2) Remote Controlled Helium Balloon
This method is used for high and low altitude aerial shots of small factories and developments mostly in remote area that has is no availability of helicopters.
3) Low Altitude Mast Aerial Photography
This method is used for small developments eg: single or row of villas, small yard and factory. We use an Electric Mast which can be raised upto 70ft
We have wealth of experience when it comes to weather and visibility conditions of UAE, which only comes from hundreds of flying hours. Visit our photo gallery and you will see for yourself there is no haze or dust in any of our Aerial Photography.
No project is too small for Chopper Shoot. We would like to hear from you. Please contact us to discuss your Aerial Photography requirements.
Call: 800 CHOPPER, 050 6359452 or email: sales@choppershoot.com