Cityzenith Goes High-End with New High-Rise Digital Twin Deal
Cityzenith is hitting new heights with a pioneering contract to create a multi-purpose Digital Twin for an ultra-luxury residential condominium tower in the Middle East.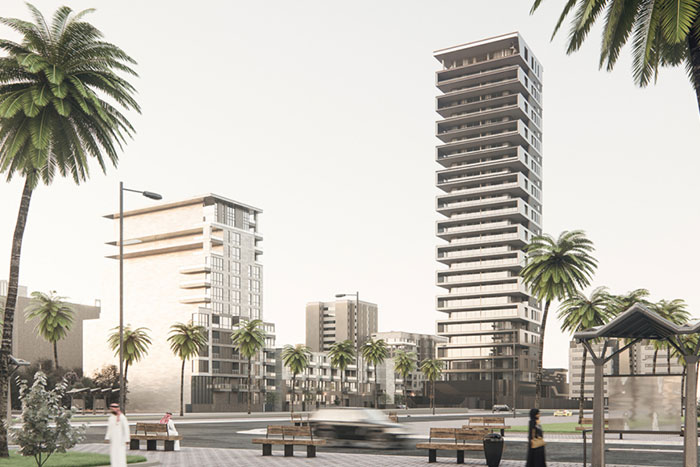 The Lamina Tower is under construction at the Jeddah Corniche resort on the Red Sea in Saudi Arabia, and with premium 10,000 ft² units revealing unobstructed views of the Red Sea from all rooms, is billed to be one of the most luxurious residential properties in the country.

The contract with Cityzenith makes it the first of its type in the Middle East to use a Digital Twin to optimize and enhance marketing and sales, daily operations, and the overall tenant experience.

Cityzenith CEO Michael Jansen said: "This is a breakthrough contract for a landmark building and location that highlights the fact that sophisticated real estate owners are getting smarter about Digital Twins, not just in the United States and Europe, but in the Middle East, Asia, and around the whole world."


Lamina Tower developer, Hajaj & Associates, also confirmed the project's pioneering ambitions: "Lamina is an ultra-luxury residential skyscraper, offering residents cutting-edge technology-driven services and amenities," said company CEO Motasim Hajaj.

"Together with our partner Cityzenith we are implementing AI-driven Digital Twin technology customized to help us provide a unique, technology-enabled experience for residents, emphasizing convenience, safety, and discretion."

According to the agreement, Lamina Tower will be the first of several Digital Twin projects awarded by Hajaj to Cityzenith over the next 24 months and totalling up to $1 million.
Cityzenith is responsible for delivering three unique pieces of technology under the agreement:
A 3D digital twin of the property and the surrounding area using Cityzenith's SmartWorldOS Digital Twin desktop application, installed securely on the premises and primarily intended for use by building operations professionals, architects, engineers, and contractors
A web-based application version of SmartWorld to be embedded in the Hajaj website for sales and marketing purposes, empowering prospective buyers to tour the property 'virtually', from outside the building to inside individual units
A mobile application, connecting residents to important services via the palm of their hands.
Michael Jansen then detailed day-to-day benefits Lamina Tower residents could look forward to: "Residents will have access to a mobile version of SmartWorldOS, delivering a fully integrated and connected experience allowing them to find parking, book appointments such as the spa or beauty salon, check out local restaurants, inspect security camera footage in real time inside and outside the building, customise temperature preferences at home, switch lights on/off, lock/unlock doors and so much more to complement life at Lamina.

"All of this is made possible by our SmartWorldOS Digital Twin platform. Digital Twins are virtual replicas of physical buildings and infrastructure connected to the data in and around them and are used to optimize design, construction, and ongoing operations and management functions."
Website:
https://cityzenith.com/