Controls with wireless technology
Featuring a distinctive design that matches the high stylistic standards of the company's entire portfolio, and capable of perfectly matching the Eikon, Arké and Plana wiring series, the Vimar wireless and battery-free controls can be positioned anywhere, even on surfaces such as wood or glass, and require no masonry work or repainting of walls.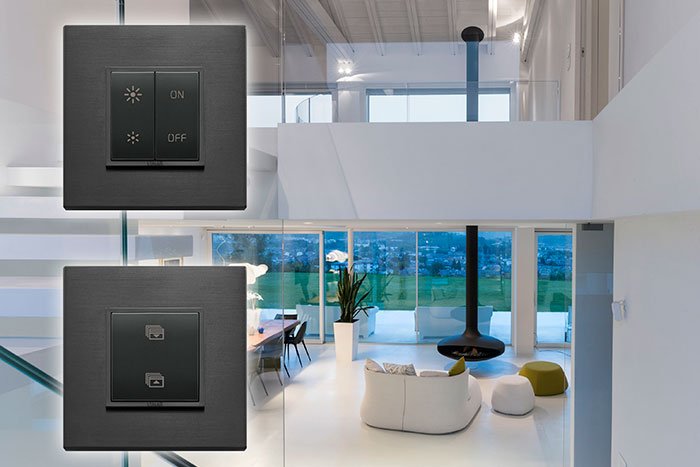 In addition to being easy to install, they offer smart lighting management. The radio frequency controls available with Enocean and Bluetooth technology interface perfectly with all the products of the main players in the lighting design sector (including Foscarini, iGuzzini, Osram, Flos, Targetti and Makris), which have implemented Xicato|GalaXi and Casambi technologies, whereas those with Zigbee technology enable direct control of the Philips Hue wireless lamps. And they are all environmentally friendly, as they are battery-free.

A smart solution that blends in perfectly with any home environment, ideal for renovations, changes of use or décor and for installations subject to architectural or regulatory constraints.

The project that Vimar has embarked on through VIEW, with the aim of making buildings more connected to allow people to live in the smartest possible way, marks a further stage of technological and stylistic innovation.

@vimar_com #vimar_com #Vimar