Cool Roofs to Reduce Urban Heat Island Effect
Humans have, through most of our history, lived a rural life – relying on agriculture and gathering food for survival. We as a race have been fascinated by the idea of urbanisation – in 1800 only 3% of the world's population lived in cities. Two hundred years later, 50% of the population were living in urban areas. The prediction for urban growth is quite staggering: a whopping 70% of the global population will be urban in 2050!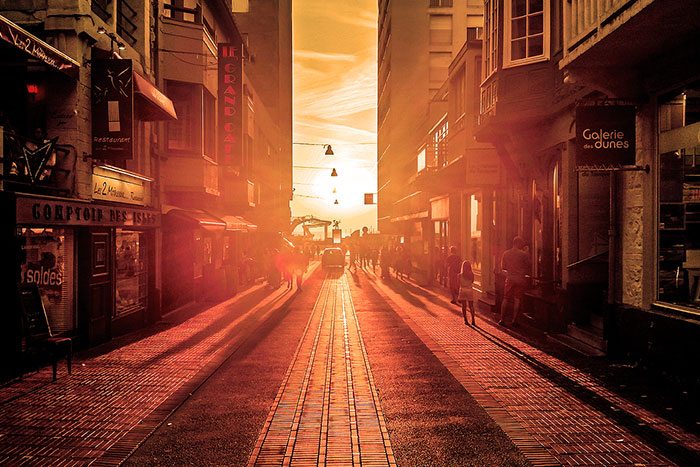 URBAN HEAT ISLAND
Big cities and towns have seen unprecedented growth in the last three decades. View the historical imagery of any city in 'google earth' – the change in landscape is too obvious. Massive concrete and steel structures, black roads of asphalt and other infrastructure replace open land and vegetation. Large industrial areas with giant metal structures, corrugated metal roofs and side claddings are all the result of our gargantuan hunger for unbridled growth. The surface of these big urban areas has now become impermeable and dry.
In urban areas, the concrete and metal buildings, asphalt roads, and pavements – all function as "Super-Solar-Soakers" during the day – heating up the city significantly, which is called the Urban Heat Island Effect. The emissions from factories, vehicles and other human activities add to the heat island.
In the Middle East, heat islands cause a significant increase in daytime and night temperatures. In summer utility companies are brought under stress by the peak energy demand – increasing air-conditioning costs, pollution and greenhouse gas emissions, etc. In parts of any city, where old buildings have no envelope, the air temperature can increase by as much as 8C and more – as the buildings start emitting the absorbed heat.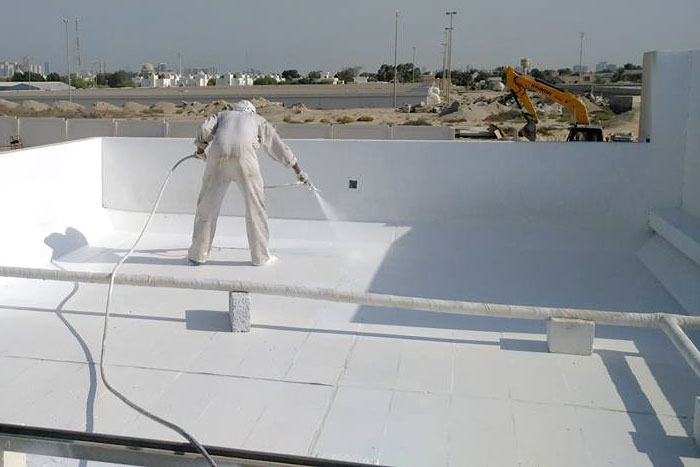 COOL ROOF
A major innovation took place in the United States in 1984; a white durable roof coating called "Thermo-Shield" - which reduced solar heat gain significantly - was introduced in the local market. The inventors of the formulation worked closely with Rohm & Haas (now DOW Chemical Company) and 3M to develop Thermo-Shield.
Back in the days, Thermo-Shield was sold in the market as an Insulation Coating. The science behind the cooling was unknown, as the law of physics made it clear that anything applied at 0.3mm thickness cannot have any 'R' value of significance.
It was the Oak Ridge National Laboratory in the US, which started conducting field trials of various roof insulation substrates and coatings, Thermo-Shield was one, to understand how there was a reduction in solar heat gain. Dr Hashem Akbari of Lawrence Berkeley National Laboratory (LBNL), University of California (1983-2009), continued with the research, and in 1985 initiated the Heat Island Project at LNBL.
Ever since, Dr Akbari and his colleagues like Ronnen Levinson at LNBL have put together a body of work, which explains why a coating like Thermo-Shield can reduce solar heat gain. Through scientific methodology, they explained to the world that white roofs remain cooler due to two phenomenon: Solar Reflectance & Thermal Emittance.
Dr Akbari has contributed two milestone standards: E1918 (Standard Test Method for Measuring Solar Reflectance of Small Horizontal and Low-Sloped Surfaces in the Field) and E1980 (Standard Practice for Calculating Solar Reflectance Index of Horizontal and Low-Sloped Opaque Surfaces).
Roof coating which reduces solar heat gain is now classified as "Cool Roof Coating." A good cool roof coating will have the reflectance value of the best white surface and the emittance of the best black surface. With numerous coating companies flooding 'cool coatings' in the market, there was a need to certify the performance values of the coatings – what is the Solar Reflectance Index (SRI) of a product?
The Cool Roof Rating Council (CRRC) was created in 1998 to develop accurate and credible methods for evaluating and labelling the solar reflectance and thermal emittance (radiative properties) of roofing products and to disseminate the information to all interested parties.
CRRC is the only organisation in the world that conducts actual field tests on coatings and certifies the '3-year Aged SRI value'. Any white coating, when applied on the roof, can provide high SRI values. What needs to be looked for is – how much of the SRI performance drops over a period of time.
Higher the aged SRI value, it tells the customer that the coating has the durability and dirt pick-up resistance to continue performing for a longer period. There have been instances of poor quality cool roof coating, which claim to be insulative with an 'R' value has turned out to be counter-productive to the customer. CRRC website coolroofs.org has a 'Rated Product Directory' to help customers make the right choice.
Thermo-Shield Cool Roof Coating, manufactured by SPM Thermo-Shield Inc., USA, have been in the UAE and Middle East market since 1993. In 2015, Thermo-Shield Cool Roof coating was applied on the roofs of buildings of the UAE Ministry of Climate Change and Environment – on both metal and concrete roofs – to reduce solar heat gain – thereby to reduce energy bills.