Cutting-edge innovations and live product demonstrations
International brands and local industry leaders showcase the most exciting and cutting-edge products at this year's The Big 5, PMV Live and Middle East Concrete shows, the region's biggest construction events.

The live demonstrations theatre, located on the Main Concourse of DWTC, is a unique way to present products directly to buyers. It will feature more than 30 of the most innovative products in the industry that will be demonstrated in action on the stage.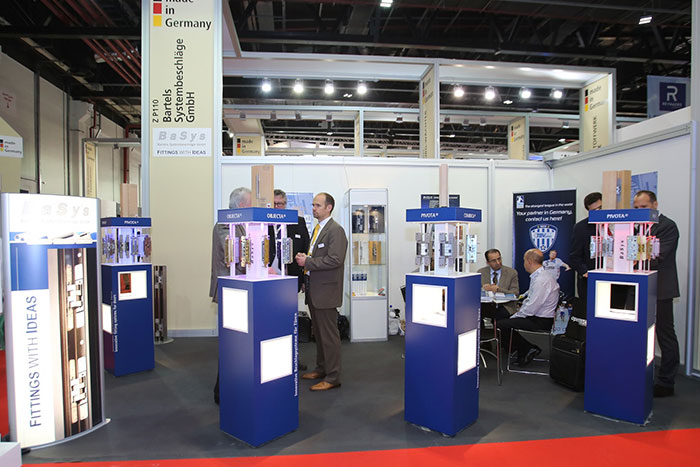 The demonstrations include Euclideon International's Hologram Room, which immerses users in an incredibly life-like 3D copy of the real world obtained by an ordinary laser scanner, and can run scenes of unlimited detail and complexity in real time.

"The Big 5 brings together a large number of Euclideon's construction industry customers. Laser scanning is hugely popular with these clients, and we believe our Hologram Room is the ideal complement," said Derek Van Tonder - Technical Business Development. Euclideon International Pty. Ltd.

The Innovation Trail is a brand new feature at this year's show. It takes the visitors on a journey through the show with stops at pre-selected stands featuring the most innovative products.

Atelier Sedap is one of the 39 companies in the Innovation Trail and it will present its Mini Blade 35 used by architects and interior designers for a perfectly seamless readymade plaster profile for recessing linear LED lighting.

"This is our first time at The Big 5 as we are strongly entering the Middle East market having worked on projects in the region before," said Amira Testouri, Business Development Manager. "The Big 5 is one of the best shows to attend in order to meet industry professionals."

"The quality and range of products being demonstrated at this year's show highlights how The Big 5 is driving innovation in the building industry here in the region," said Andy White, Group Event Director of The Big 5. "As the largest construction event in the region, The Big 5 is the perfect platform for suppliers to launch products and this year we've got our best-ever line-up of solutions."

The Big 5, PMV Live and Middle East Concrete run from 17 - 20 November at the Dubai World Trade Centre, and are open from 11:00am to 7:00pm daily.