DC Pro Engineering Named 'District Cooling Consultant of the Year' In Asia Pacific for the Second Year in a Row
DC Pro Engineering UAE, the leading global authority in District Energy and regional pioneer in sustainable Green Building MEP Designs, has earned its second consecutive 'District Cooling Consultant of the Year' award at this year's 4th Asia Pacific District Cooling Conference held in Bangkok, Thailand.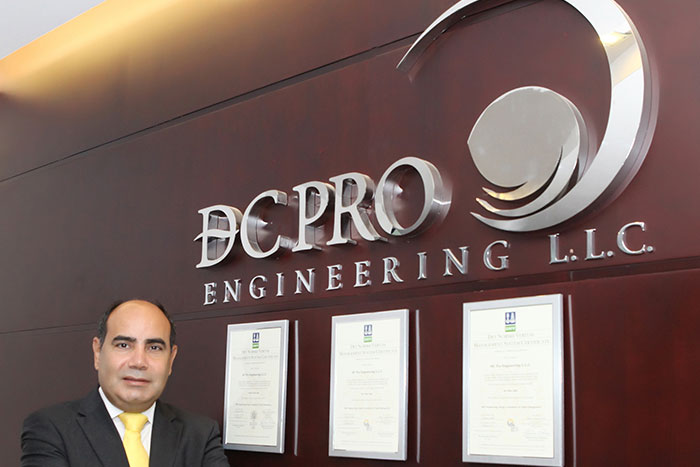 The award, personally collected by George Berbari, CEO of DC Pro Engineering, recognised the UAE-based company's continuing commitment to implement new and innovative district cooling technologies that address global warming and climate change concerns.

As part of these efforts, Berbari delivered a presentation to conference delegates that championed Tri-generation technology – a process where the simultaneous generation of electric power is synchronised with photo voltaic energy to create waste heat and produce cooling. The technique, Berbari insisted, could result in savings of up to 100,000 barrels per day in Thai oil imports.

"Receiving this award for the second consecutive year highlights DC Pro Engineering's consistent delivery of industry-leading consultancy services. As an industry pioneer, we take our responsibility for progressing the global growth and development of the district cooling sector very seriously.

"As part of our efforts to educate public and private sector entities on the advantages and benefits of district cooling in today's ultra-modern urban centers, we ensure that our designs and recommendations are in accordance with international efforts to address the spectre of global warming and climate change," added Berbari.

"Therefore, as we continuously work towards raising the standards within the district cooling industry, we shall continue to develop effective, efficient and sustainable district cooling technology solutions that balance preserving our global environment with the growing cooling requirements in the Middle East and the rest of the world."

Organised by Fleming Gulf, one of the leading providers of business intelligence through industry-specific conferences, webinars and skills enhancement training courses, the 4th Asia Pacific District Cooling Conference and Awards were presented by ReEx Capital and the World Alliance for Decentralised Energy.