Deals worth USD40 million closed in the first two days of Dubai WoodShow
Deals worth USD40 million were closed in the first two days of Dubai WoodShow, which makes it 40 percent of the items displayed in the first two days.

These statistics were released on the side-lines of the second day of the Dubai WoodShow that serves as a strategic platform for suppliers, manufacturers and machinery companies to showcase their products, innovative technologies, production scenarios and large-scale machinery to key players in the wood and woodworking machinery industry in the Middle East and North Africa region.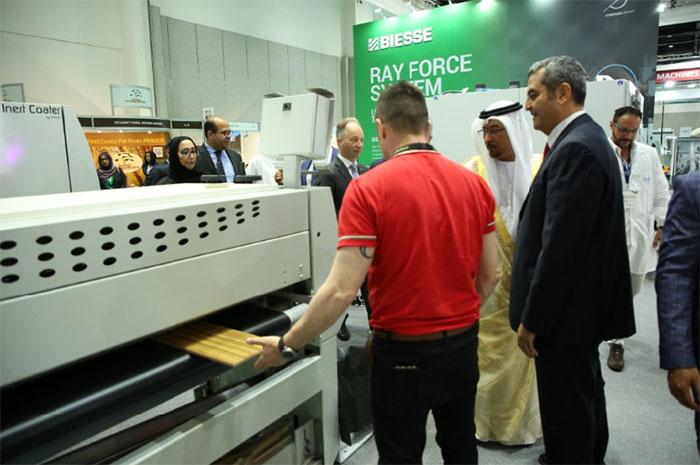 Experts at the show anticipate that engineered wood products will continue its upward trajectory, with the global market for engineered wood expected to grow at 12.82 percent CAGR by end of 2023.

"There has been a steady demand for wood products in the region, and engineered wood products are not only environmentally friendly, but also cost-effective. At this edition of Dubai WoodShow, we aim to bring to focus new innovations in the wood industry, which will bring about cost-efficiency, better quality and greater value to the industry," said Walid Farghal, Director General, organisers of the Dubai WoodShow.

Studies indicate that Europe leads the demand for engineered wood products followed by Middle East, Asia Pacific, Latin America and Africa. It has also been observed that the worldwide market for wood furniture is expected to grow at a CAGR of 4.4 percent in the next five years.

"The significant demand for wood products has helped raise the profile of the show. While the first two days have been phenomenal, we are optimistic that this edition of Dubai WoodShow will help participants and visitors make new business connections, increase branding exposure, help establish business in a new market, as well as support with learning opportunities," added Farghal.

Dubai WoodShow is an international trade exhibition that showcases the latest wood products, woodworking, machine tools, and new technology; and has drawn the participation of more than thousand visitors from leading companies in the first two days.

@dubaiwoodshow #dubaiwoodshow