Demand for Specialised Data Centre Cleaning Will Grow Exponentially
Dubai-based sustainable and technology-driven home maintenance specialist Hitches & Glitches (H&G), part of the Farnek Group, is estimating a dramatic rise in specialised cleaning, especially for the region's booming data centre business.

The forecast comes as a result of the unprecedented demand for computing capacity following a sudden and significant shift to online working due to the COVID-19 pandemic, which is compounded by cloud computing technologies and the notable surge in online shopping, especially food retailing.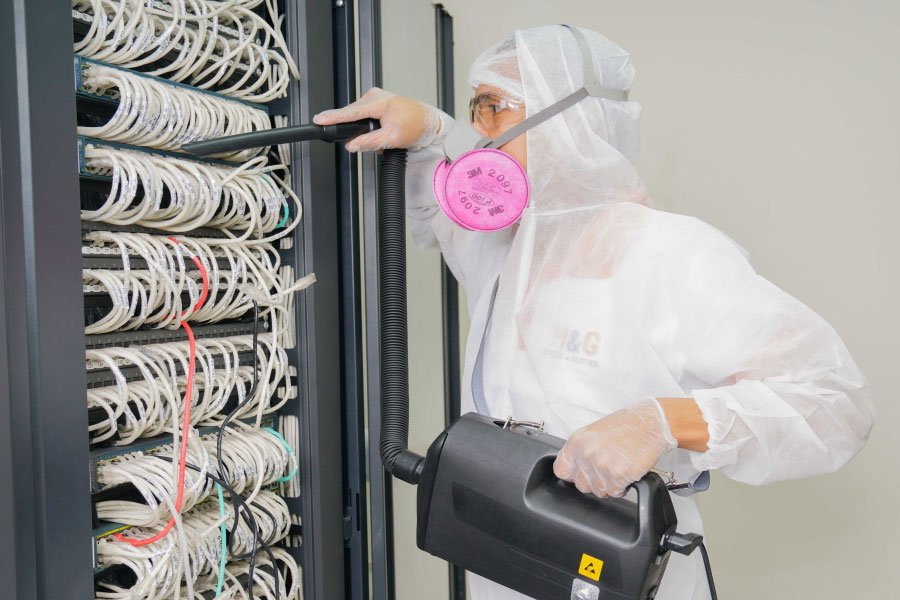 Kelvin Vargheese, Director of H&G, commented: "We would expect even greater demand for data centres as businesses in the UAE come to terms with their new working environments, which has also been further complicated by increased reliance on the internet due to people working from home and children studying at home too!

"More generally of course, this has added to ongoing growth in cloud, big data, and IoT services, as well as network upgrades to support 5G," he added.

To underscore Vargheese's opinion, Etisalat is building two new data centres in Jebel Ali and Al Ain, to meet the growing demand of digital transformation in the UAE and are both scheduled for delivery before the end of September this year. Once complete, the Jebel Ali campus will be Etisalat's biggest data centre in the UAE and will have an initial capacity of 12.4MW of IT power, while the Al Ain centre will cover an area of 1,700 square metres, consisting of four rooms over two floors, with an IT power capacity of 4MW. Other prominent data centre investors include Khazna, Amazon Web Services (AWS), Khazna, Gulf Data Hub, and Datamount

"However, what is perhaps more telling were the results of a YouGov survey last year that discovered 88% of the UAE's IT decision-makers had decided to increase their cloud spend in 2019," said Vargheese. "That ultimately means that these centres will need specialist cleaning and maintenance solutions," he added.

Often, a data centre can look perfectly clean, when in fact it might be contaminated with tiny particles that become airborne in the cooling system. Over time these contaminants can damage circuit boards, corrode metals as well as cause disks and tape drives to fail, which can subsequently result in an outage.

"In the past it was quite ironic that some companies would spend significant amounts of money, keeping IT equipment well maintained, consistently powered and in a cool environment, but relatively little to ensure a high degree of cleanliness and facility maintenance. Thankfully that attitude is changing rapidly, as organisations have come to realise the true cost of a serious outage, with significant downtime," added Vargheese.

@HnGSocial #HnGSocial #Cleaning #Disinfection