Design International Unveils Its Latest Architectural Masterpiece in Dubai
Silicon Central, designed by Design International, opens its doors to the public of Dubai who will experience the latest Lulu hypermarket, a new 9,000 sqm flagship store by Lulu Group.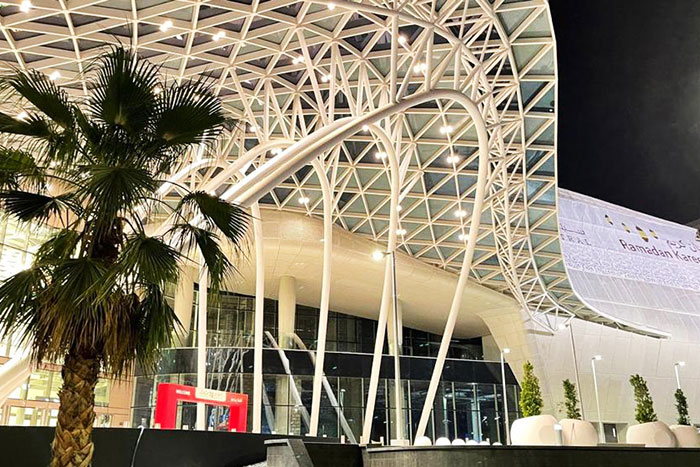 The project, already considered a new landmark in Dubai, represents a step forward in the now well-established collaboration between Design International and Line Investments & Property FZE, the shopping mall division of Lulu Group International, a world-renowned purveyor of an international business portfolio that ranges from hypermarket operations to shopping mall development.

Strategically positioned 12 km from the city-centre and 15 km from Dubai Airport, Silicon Central is located at Dubai Silicon Oasis, the first eco sustainable district in Dubai focused on low carbon footprint, AI, and technology, masterminded by Dr. Mohammed Al Zarooni, Vice Chairman and CEO of Dubai Silicon Oasis Authority (DSOA).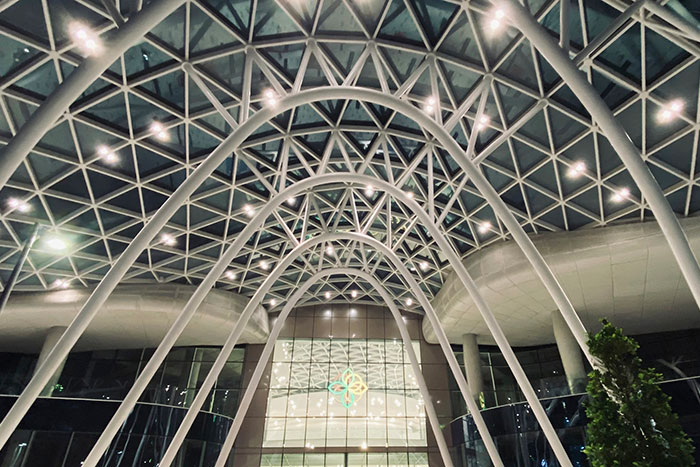 The innovative design of the project is well embedded in the iconography of the place: 5 large dunes inspired by the natural movement of the desert sand frame large internal areas populated by plants, water, and natural light, recreating an oasis in the city. Lulu Group and Design International, assisted by local practice Eng. Adnan Saffarini Office, have targeted the highest certification possible - LEED Platinum – and therefore paid great attention to create an environmentally friendly project, using state-of-the-art technologies for waste management, energy savings, and a plethora of sustainable services provided within the mall, such as a bio-farming facility and electrical charging stations in the car-parking area.

Davide Padoa, Design International's CEO, explains: "All of the parties involved in this project share the same values: the development of the community, as well as the desire to be at the forefront of style, technology and sustainable innovation, which is what Silicon Central stands out for."

With a total of 81,500 sqm GLA and 3,500 car park spaces, Silicon Central will include 218 retail shops and services, 50 restaurant outlets with dedicated home delivery services, 12 cinema screens, 5,000 sqm fitness and a 7,000 sqm family entertainment centre. During its latest months of construction, Silicon Central has been adapted to integrate physical spaces with a digital application, moving boundaries to deliver a fully integrated customer experience both inside and outside the mall premises. Davide Padoa, CEO of Design International, summarizes saying: "Silicon Central is one of the first major projects that boldly symbolizes the rebirth, and the recovery to normal daily life, after the outbreak of the Covid-19 pandemic in one of the most dynamic cities in the world".
@diArchitects #DesignInternational @silicon_central #silicon_central #SiliconCentral
Website:
https://siliconcentral.ae/