Design Works for Mixed-Use Residential and Retail Community Underway At Jubail Island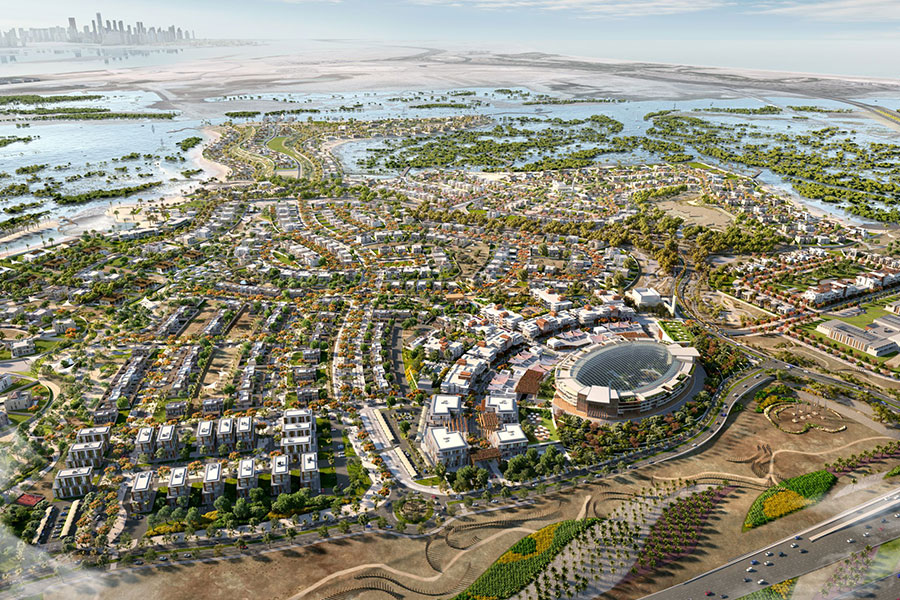 Jubail Island Investment Company (JIIC) today confirmed that its flagship project – the AED5 billion Jubail Island, is on track for ahead-of-schedule delivery, with the master planning and architectural services for the mixed-use (commercial, retail and residential) Town Centre, awarded to DLR Group and well underway. The mixed-use part of the development, estimated at AED750 million, is a corner stone to create a balanced community addressing the needs of residents and nearby communities.

The built-up area of for the Town Centre is one million square feet. The scope of the works covers the design for the Town Centre area that includes a range of apartments of varying sizes to meet different user needs, retail establishments, office park with separate office buildings sized between 700 and 1,000 sqm, and the support facilities needed to sustain a dynamic community. The development seamlessly integrates with the site's adjacent low-density residential neighbourhoods that intertwine within natural surroundings that feature untouched mangroves forests and unique local fauna.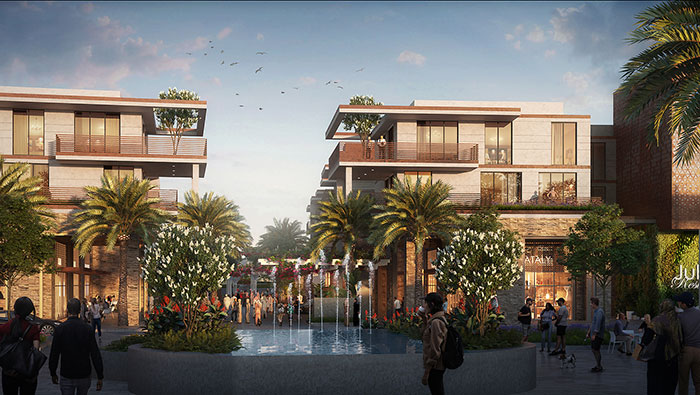 Poised to become Jubail Island's main commercial and cosmopolitan hub, the Town Centre will include facilities such as a community centre, F&B and retail outlets, a family entertainment centre, a worship centre, a clinic, a supermarket, a business centre, and nurseries; with generous parking to accommodate increased vehicle turnout expected during various functions that will be planned throughout the year. In addition, the Towne Centre will be connected by a short walk through a landscaped pedestrian spine to a beach club surrounded by upscale and trendy kiosks.

Speaking on the project update, Mounir Haidar, Managing Director of JIIC, said: "We are delighted to spearhead the timely development of this highly sought-after low-density development community in the UAE capital, Abu Dhabi. Nestled between stunning mangrove habitats and offering panoramic coastal views, Jubail Island is well ahead of schedule at this stage in delivering quality homes, serviced plots, and best-in-class amenities to include a marina complex, sports centre, beach club, and all necessary amenities to a community that loves living in harmony with nature while also enjoying the luxurious offerings this development provides."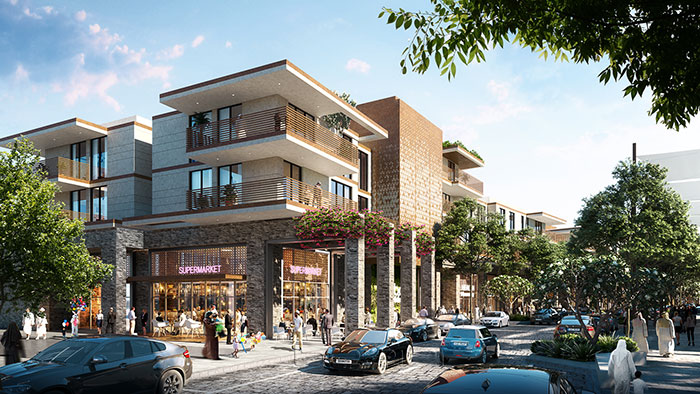 He added: "Today, we are proud to team up with the renowned architectural firm, DLR Group to provide our future residents and visitors a creatively-designed one-of-a-kind community hub. Housing the development's commercial and community-focused offerings, the Town Centre will bring people together with its diverse network of open spaces to live, work and play"
Since the launch of Jubail Island in April 2019, JIIC has awarded contracts valued at over AED 400 million. Most works are well underway, including a new highway interchange to the development on Sheikh Khalifa Highway (E-12), enabling and marine works for Phase 1, and infrastructure works to construct internal roads, electricity, water, sewage, irrigation, telecom and gas networks for several residential villages.

For his part, Jamal Salem, DLR Group Middle East Region Director, said: "DLR Group is honoured to partner with LEAD/JIIC to create a distinctive design for 'Jubail Island' based on human connections within the neighbourhoods and Town Centre. By blending built architecture with the natural landscape, the project creates a unique experience and an oasis for visitors, bringing together both the community and commercial enterprises from family entertainment, shopping and hospitality, to religious facilities, recreation and multi-family living, all with a nature-focused lifestyle intended to elevate the human experience."

Taking shape as a 400-hectare low-density development in a pristine natural environment, Jubail Island will offer all of the services and amenities one can expect in a modern upscale community. Jubail Island is a designated freehold investment zone in Abu Dhabi that will comprise a mix of serviced plots, high-end and mid-range properties as well as retail, office park and F&B outlets.
Website:
https://www.jubailisland.ae/