Developers to unveil innovative projects
From new villas and residential apartments to hospitality projects with the potential to change the landscape of Saudi Arabia; this year's inaugural Restatex Cityscape Riyadh offers a variety of real estate projects for homebuyers, investors and those interested to see what that the future holds for the Kingdom, when it opens its doors tomorrow.

The four-day exhibition will showcase newly developed and upcoming mega-projects from the region's leading real estate developers at the Riyadh International Convention & Exhibition Centre. Running until Saturday, the exhibition is held under the patronage of His Excellency Majed Al-Hugail, Minister of Housing in Saudi Arabia.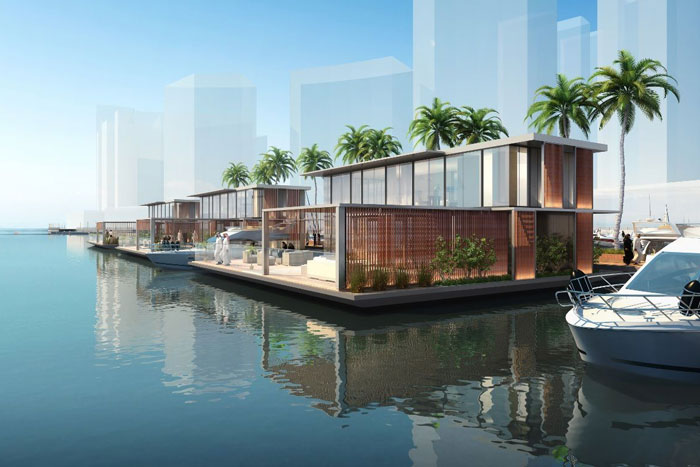 Exhibiting this year is SGE Saudi Arabia, who will showcase its residential compound in Riyadh, Carolina Palms.

"Carolina Palms, is a community offering 89 quality built homes in three themes with 24-hour security, a community centre enriched with a modern gym, a health club, several pools, retail facilities, restaurants and catering, cafes, a kindergarten and much more - making it a haven for the entire family," said Maher Reefay, General Manager at SGE Saudi Arabia.

The company will be offering special promotions for those who sign up for a yearly lease on their signature and luxury collection homes.

This year's exhibitors are mindful that real estate is one of the main drivers of Saudi Vision 2030, with many residential and hospitality projects contributing to the Kingdom's long-term plans to stimulate investment.

For Reefay, the Saudi Arabian economy, one of the stronger economies of the region, has entered a period of transition due to its adoption of its National Transformation Plan, known as Vision 2030. "The aim of which is to modernise and increase the participation of the private sector in the economy. At SGE, we are well positioned to contribute and help achieve this vision. Our suite of solutions for the real estate industry not only provides better jobs for the local population, but also, improves lives by providing better quality built environments with efficient use of resources," he added.

On its Vision 2030 website, the government reiterated its intentions for the real estate industry: "We will allocate prime areas within cities for educational institutions, retail and entertainment centres, large areas along our coasts will be dedicated to tourist projects and appropriate lands will be allocated for industrial projects."

Ahmed Zakaria, Exhibition Director at Restatex Cityscape said: "Our exhibitors this year will speak to this demand, creating opportunities within residential, retail, entertainment and tourism. The exhibition this year will not only play a role in the transformation of the country into a global investment powerhouse, but will also give investors, developers and real estate professionals the opportunity to gain insight into the country's evolving real estate market through a wide range of projects."

Hussain Farraj, CEO of Ramtan, co-organisers of Restatex Cityscape Riyadh said visitors attending the show over the next few days will get an exclusive look into dynamic projects shaping the Kingdom. "These projects illustrate the breadth of real estate opportunities available in the country," he added.

Some of the exhibitors at this year's show includes:

Dubai Properties - The developer will showcase two residential projects in Business Bay; Bellevue Towers, and Marasi Riverside.
Emay Insaat Taahhut Sanayi ve Tic. A.S. – The Turkish developer will reveal KentPlus Yalova Wellness Spa Resort in Yalova, Turkey. The mixed-use project includes villas and a five-star hotel.
Plus Holding – Visitors will get a glimpse at residential projects from Lebanon and Cyprus.
Asteco – The exhibitor will introduce Shamal Waves, located in Dubai's new suburb Jumeirah Village Circle (JVC), to visitors.
Jabal Omar Development Company – The region of Makkah will be under the spotlight. The developer will introduce its mixed-use development, Jabal Omar to audiences.
Other exhibitors this year includes: Tiger Group, Dar Al Taaloq Real Estate Broker, Saudi Projects, Indus Real Estate, Kleindienst, Esnad Real Estate, Al Jarbou Real Estate, to name a few.
Restatex Cityscape Riyadh is sponsored by: Diamond Sponsor - Jabal Omar; Founding Sponsor - Aldar; Inaugural Sponsor - Al Akaria; Gold Sponsors - Amlak International, Al Ahli, Etqaan Real Estate Co.; Silver Sponsor - KPMG, Samba, Al Rajhi Bank; Main Sponsor – Dubai Properties.