Digital Retrofits: Driving IoT-driven transformation in the building Automation Industry
The buildings automation market is undergoing a rapid digital transformation and software-led solutions are becoming very central to this transformation. A recent analysis report by Verdantix, a leading global research consultancy specializing in energy, real estate, facilities and maintenance, estimates that the global market for software and related IT services in buildings is currently estimated at $8 billion, and is expected to reach $12 billion by 2022. Globally, Facilities Services spend stands at close to 1+ trillion dollars today and the energy spend is also close to the same.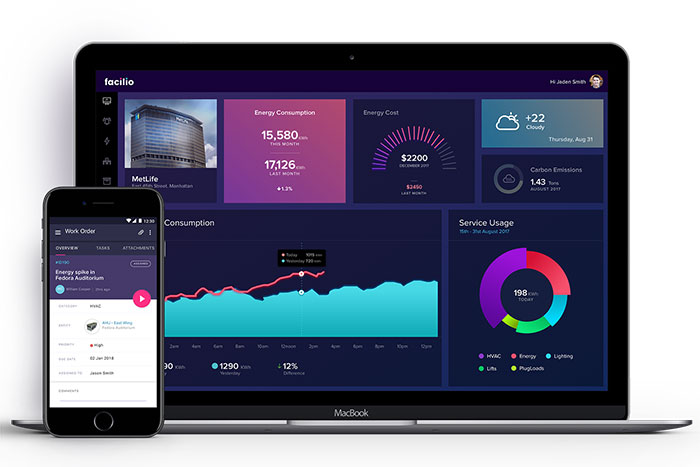 There are several reasons that make this transformation imminent. Despite billions of dollars invested in the management of buildings worldwide, there is still massive scope for improvement in how buildings are being managed, driving a growing demand to shift from tactical and traditional processes to more predictive management. The conventional role of facilities and building management services is changing, with building owners increasingly expecting facilities management teams to be stakeholders and collaborators for business growth. The focus is moving onto highly efficient operations and an elevated occupant experience.

Digital retrofits play a very important role in offering a solution that is cost-effective and faster than full-scale physical retrofits, helping buildings leapfrog to smarter and predictive management. By clubbing together building automation systems (BAS) with FM-tech, buildings are able to leverage the existing BAS data gold mine, and use it to optimize operational efficiency and sustainability in real-time, translating into meaningful savings. Further, IT/OT convergence in the built environment is driving a necessary alignment and collaboration in the broader Building IoT landscape. Successful implementation can help develop a robust ecosystem that enables facility and building services to transition from being cost-centers to becoming value-creators.

Facilio is the world's first unified facilities optimization and sustainability management software that harnesses IoT and AI to leverage existing automation data and provide a superior facilities experience. Through our participation and sponsorship at the Building Automation & Maintenance Summit being held in Dubai on November 14th, we will focus on how digital retrofits can help commercial building portfolios achieve better visibility into and control over facility operations, maintenance, sustainability management, and the tenant experience. We hope to use the event platform to educate visitors on the benefits of combining the automation layer with the facilities layer. Along with networking with our peers and industry professionals, we also hope to use the opportunity to secure strong partnerships as well as engage with end-users, FM heads and BAS engineers.