Don't miss the region's leading event for Building Information Modelling (BIM)
BIM Middle East 2020 Conference & Expo, the region's leading event for Building Information Modelling (BIM) will be held on Monday 16 & Tuesday 17 March in Dubai.

Organised with event partners buildingSMART International, Dubai Municipality, and the Open Geospatial Consortium (OGC), the two-day program includes over 30 senior level expert speakers to discuss all the latest trends for the region's AEC sectors. Now accepted as an integral process, BIM is more than just a technology!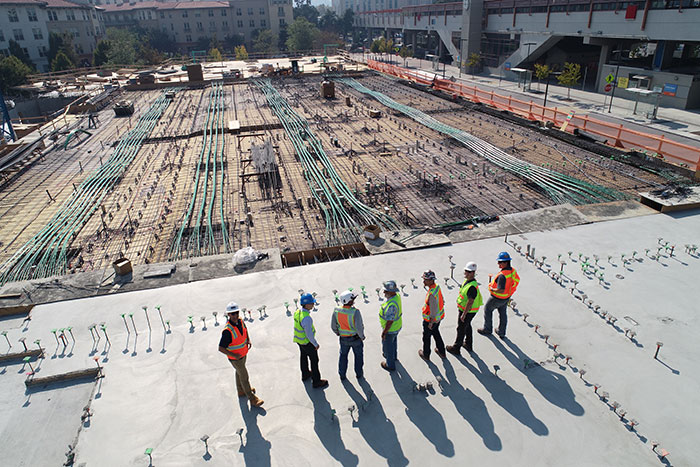 This international event will bring together all stakeholders from government; municipalities; contractors; infrastructure operators; civil engineering; developers; architecture; consultants; technology providers; and industry associations.

buildingSMART International is the worldwide authority driving the transformation of the built asset economy through creation and adoption of open, international standards for Building Information Modelling (BIM). For further information on buildingSMART International and their global chapters, please see: wwww.buildingsmart.org

Keynote presentations will be made by leading local and international organisations including: buildingSMART; Dubai Municipality, Saudi Aramco; Dubai Land Department; China State Construction Engineering Corporation (Middle East); Bin Quraya KSA; Dubai RTA; Majid Al Futtaim Properties; Parsons; Brewer Smith Brewer Group; Jacobs; Atkins Acuity; Consolidated Contractors Company (CCC); Drees & Sommer …. and more!

Event theme is Enabling Digital Transformation and is packed with presentations covering: government policy, initiatives, standards, case study applications, digital transformation, visionary international and local keynote presentations, BIM roadmap and implementation strategies, industry collaboration, BIM / GIS integration, design strategies, oil and gas EPC and role of BIM, digital twins, BIM and real estate development; post construction asset management; infrastructure development… and more.

It provides the opportunity to discover all the latest developments in Building Information Modelling, from project concept and design, project management, to post construction asset management!
WORKSHOP
A separate half day workshop on the morning of 18th March focuses on implementation and application of Open Standards BIM.

Attendees represent government departments; municipalities; construction contractors; infrastructure owners & managers; architects; engineering companies; utilities, oil & gas industry associations; major software providers; and consultants.
#bim #construction #projectmanagement #GIS @opengeospatial @buildingSMARTIn #openBIM @DMunicipality
Website:
http://www.bimmiddleeast.com/