Dormakaba showcases its new comprehensive range of access solutions at Intersec
dormakaba with over 150 years of experience and millions of installed products and solutions worldwide is participating at Intersec 2017, the largest safety and security event held in the Middle East. The company will be exhibiting its comprehensive and innovative range of access management products, solutions and services. From a simple mechanical hardware, to physical access systems like turnstyles, to highly complex, networked access solutions that are opened with a smartphone, where the smartphone acts as a key and everything is under control of one system.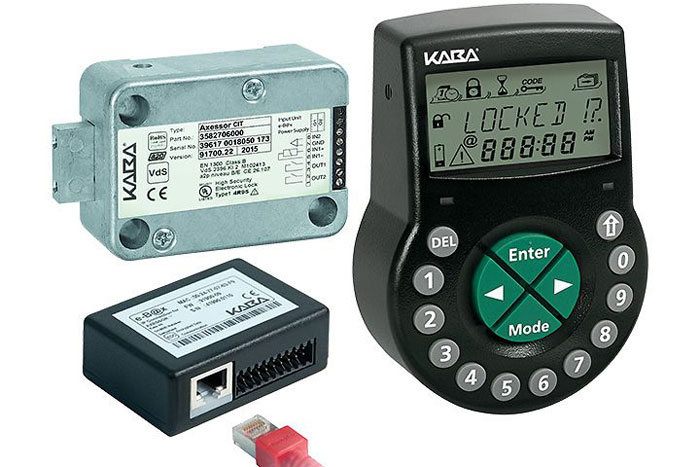 dormakaba Group, one of the top three companies globally for access and security solutions is a single source for products, solutions, and services related to doors and secure access to buildings.

Visitors at Intersec can witness dormakaba's comprehensive product portfolio relating to Security & Safety Systems. The company will showcase flexible, scalable security solutions, tailored and customised as per global standards and requirements. dormakaba also introduces the unique concept of using smartphones as room keys. The main highlight to watch out for at Intersec is the dormakaba Virtual Design Centre.

dormakaba is also showcasing the extremely popular dormakaba 360 degrees' city which is a gateway to the 3D world of dormakaba. With this unique interaction, the company illustrates how and where dormakaba's wide range of products can be used. With detailed information on selling points, exploded views fact sheets, films and pictures, this product has won multiple awards such as German Design Award, Gold 2016, IF Design Award 2015, German Designer Club Award and the Red Dot award 2016 winner.

dormakaba virtual design centre is designed to provide an immersive experience, in an interactive virtual environment. Visitors can use the 3D headsets and a stick to effortlessly move through the virtual dormakaba world.

Commenting on dormakaba's participation, Mr. Nusrulha Wani, Product Marketing Manager, MEA, said, "Safety and security are the main concerns that has undergone fundamental changes and the Middle East region takes the lead in setting and implementing global safety standards. Research reports suggest that Middle East's fire safety market is estimated to grow annually by 12.5 per cent from US$1.6 billion to US$4.2 billion from 2012 to 2020, making it one of the world's largest fire safety markets. This year we are pleased to be participating at Intersec to showcase our wide range of innovative new products and looking forward to share relatable knowledge on industry's latest trends and cutting-edge innovations."

At Intersec, dormakaba will also present the new brand and joint portfolio for the recently merged company DORMA and Kaba under the theme 'Smarter access means security.' dormakaba will be exhibiting at stand S2-E12.