About Ducab Power Plus Medium Voltage Cables
Ducab Power Plus Medium Voltage Cables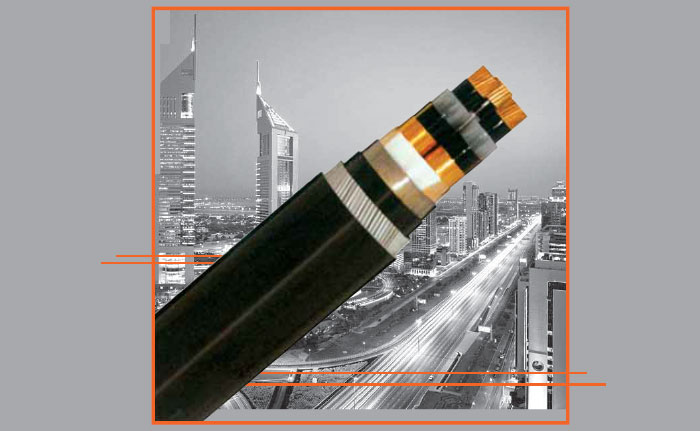 USE
Ducab Power Plus Medium Voltage Cables are used for bulk power transmission and distribution
FEATURE
Simultaneous triple extrusion of three layers of insulation under inert atmosphere, rated from 3.3/6.6 kV up to U0/U = 19/33 kV
MANUFACTURED TO
BS 6622 & IEC 60502-2 specifications for the following listed voltage grades - 3800/6600V, 6350/11000V, 8700/15000V, 12700/22000V and 19000/33000V.
TYPE TESTED AND CERTIFIED BY
KEMA and ESMA
RANGE
Single core cables: copper / aluminium, armoured / un-armoured, PVC/PE/LSF sheathing from 50mm² to 1000 mm².
Three core cables: 6.6kV to 33kV with copper/ aluminium, armoured and un-armoured, PVC/PE/LSF sheathing up to 400mm²
BENEFIT
Virtually discharge free XLPE insulation ensures a long and trouble free service life.
NOTE
Upon request, Ducab Powerplus Medium Voltage Cables can be customized with a range of sheathing, screening, taping and amouring options for different power supply requirements.

26 00 00 - Electrical
26 10 00 - Medium-Voltage Electrical Distribution
26 20 00 - Low-Voltage Electrical Distribution
33 71 00 - Electrical Utility Transmission and Distribution