About Ducab PVC Insulated Wiring Cables
Ducab PVC Insulated Wiring Cables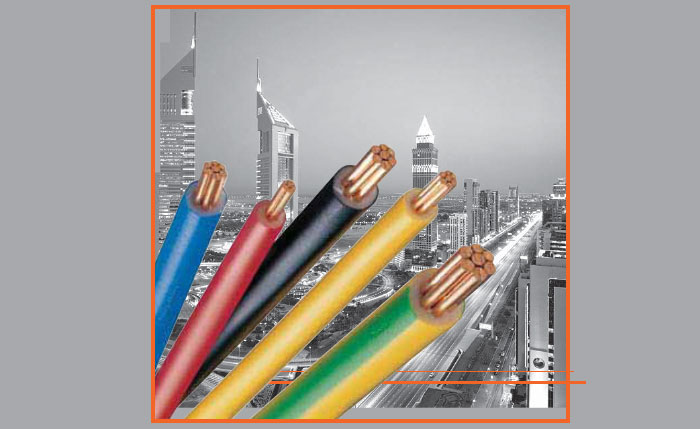 TYPE
PVC insulated wiring cables
USE
Electrical power, lighting and internal wiring in households, industrial and administrative buildings, agricultural premises, switchgear and distribution boards
FEATURE
Have excellent thermal properties of insulation
OPERATING TEMPERATURE
They are used and operate at a temperature of 70°C.
TYPE TESTED AND CERTIFIED BY
BASEC, Lloyd's Register and ESMA
SIZES
Manufactured in sizes from 1.5mm² to 630 mm² rated 450/750 V as per BS 6004.
BENEFIT
PVC insulated cables provide more flexibility and less bending radius for installation.
NOTE
Ducab PVC insulated wiring cables can be manufactured to higher operating temperature using insulation with a special grade PVC customized for client specific requirement.

26 00 00 - Electrical
26 10 00 - Medium-Voltage Electrical Distribution
26 20 00 - Low-Voltage Electrical Distribution