Dubai Design District nurtures local design students
In its continued bid to nurture the development of the region's young designers, artists and creative thinkers, Dubai Design District, d3, in partnership with three of Dubai's leading universities - Zayed University, American University of Dubai and University of Sharjah - showcased the final design-led projects of graduating students and offered them valuable opportunities to meet with experts in the community.

d3 also hosted the second series of short design courses in collaboration with internationally renowned design institutes - the University of the Arts London (UAL) incorporating London College of Fashion (LCF) and Chelsea College of Arts (CCA). The month of May additionally saw the final installment of the second season of The Saturday Club that seeks to extend a fun and educational design experience to teenagers.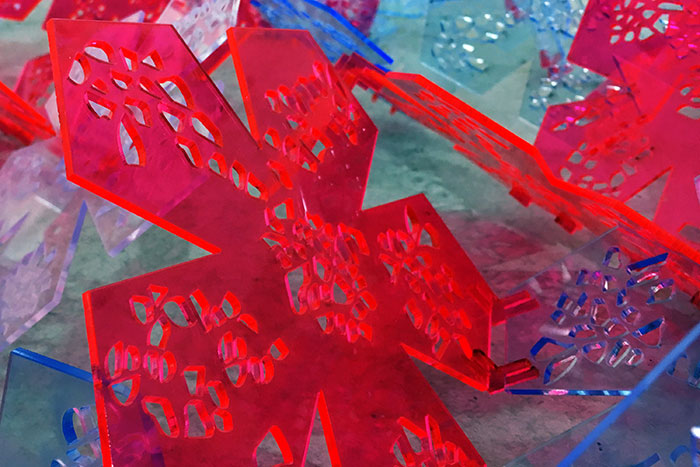 In the second half of 2017, d3 is both host to and education supporter of the Van Cleef & Arpels L'Ecole project in the UAE. The unique school of jewellery arts will offer students an opportunity to discover the world of jewellery and watch making.

Furthermore, the Dubai Institute of Design and Innovation (DIDI), located in d3, will offer the region's first Bachelor of Design degree focusing on product design, strategic design management, media, visual arts and fashion design.

d3 in partnership with Dubai Design and Fashion Council (DDFC) commissioned The MENA Design Education Outlook study, developed by Deloitte in 2015, which predicts the requirement for at least 30,000 design graduates across architecture, interior design, fashion design and other design segments by 2019 to achieve forecasted growth of the design sector and to transform the region into an innovation-led economy.

Mohammad Saeed Al Shehhi, COO of d3, said: "We have conceptualised d3 as a centre to provide Dubai and the wider region with a creative community that educates, inspires and nurtures emerging talent. The MENA Design Education Outlook complements d3's vision to become a global design hub, and provide designers with insights to help them flourish. We are delighted to have hosted these graduation shows and design courses at d3 and feel proud to see such a wealth of emerging talent in the region. Our design community provides a unique platform where young designers can unite, co-create as well as establish important links with businesses across the design industry."

Further details on d3's collaborative initiatives:

Zayed University - The showCACE senior exhibition projects covered a variety of subjects, all of which relate to community development, design for social change, culture and the overall future of the UAE. Graphic and interior design students have focused on ideas that highlight social impact and entrepreneurial spirit, while animation design and visual arts students have explored their own creative voice.

American University of Dubai - The School of Architecture, Art and Design showcased the projects of over 20 graduates specialising in architecture, interior design, advertising, digital media, graphic design and studio art. Creative solutions ranged from the digital to the spatial, from the realistic to the fictional and from the current to the futuristic.

University of Sharjah – The Six Degrees Show by graduating students from the College of Architecture, Art and Design (CAAD) presented their final projects at d3. The students were provided with exclusive access to d3's art and design business partners and contacts – providing students with a unique opportunity to secure internships and build relationships with key names in the UAE's art and design sector.

University of the Arts London – UAL, incorporating London College of Fashion (LCF) and Chelsea College of Arts (CCA), put together a schedule of short-courses to introduce participants to aspects of the design and fashion industries, and give beginners a taste of what a career in design could look like. The courses are designed around starting and managing fashion brands, interior design, fashion styling, drawing, design and visual merchandising.

The Saturday Club is an informal and educational programme that facilitates 12-15 year olds from across Dubai's schools to meet with social entrepreneurs. Each session is delivered by community mentors working in creativity and design. As part of the Saturday Club, students have the opportunity to harness their passion for design, channel their creative, collaborative and communications skills.