Dubai Investments wins glass contracts for tallest building, iconic projects in Pakistan
Dubai Investments PJSC, the leading, diversified investments conglomerate listed on the Dubai Financial Market, has announced that its subsidiary Emirates Glass LLC, one of the largest processors of flat architectural glass in the region and part of Glass LLC – the first glass holding company in Middle East, has secured two projects worth AED 1,250,000 in Pakistan, reinforcing its growing reputation in markets across the globe.

Emirates Glass, which enjoys market leadership with its high performance, energy-saving, reflective coated glass products, is supplying 7,000 square metres for the telecommunications leaders Telenor Head Office in Islamabad with an order value of AED 350,000 and 5,000 square metres for Bakht Tower in Karachi with an order value of AED 900,000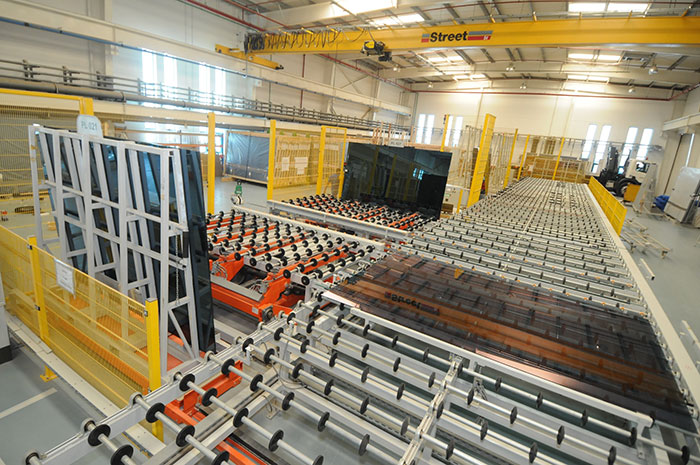 Both Bakht Tower, a mixed-use commercial and luxury residential building overlooking Karachi beachfront and the tallest building structure in Pakistan, and Telenor HQ projects are expected to be completed by the end of 2016.

The new projects are a strong endorsement of the growing reputation of Emirates Glass in Pakistan and the company is eyeing strong growth over the next few years – particularly for high performance, eco-friendly glass which significantly reduce energy costs. EGL, which currently supplies glass across the region and beyond, is also targeting steady growth in its export markets.

Rizwanulla Khan, Executive President for Emirates Glass, said: "The prestigious projects in Pakistan are a testimony to the growth potential of the high-quality, energy-efficient products from Emirates Glass. The company has an excellent portfolio of projects in the Gulf region and beyond, which has cemented its credibility as a trusted supplier of glass products."

He added: "In particular, the surging demand for EGL's eco-friendly glass further reinforces the growing commitment towards sustainable development and green building principles. With such quality products, Emirates Glass is aggressively aiming at increased market share in existing and new geographies."

EGL, which has witnessed significant growth in the past 24 months with sales of over AED 250 million, achieved record sales of over AED 150 million in 2015 alone. The company expects steady growth in 2016, with total sales in the region of AED 190 million.

Glass is an inherent part of the construction industry in the region, and with over $2.8 trillion forecast to be spent on construction in the GCC countries, there is huge demand for cut-to-size, sustainable, post-temperable coated glass products for both commercial and residential projects.