Dubai's trade for hardware and tools valued at AED4.8 billion in 2017
Dubai's trade for hardware and tools was valued at AED4.8 billion in 2017 according to figures released today (2 April) by Dubai Customs, as the Middle East's dedicated exhibition for hardware, tools, and machinery gets underway.

According to Dubai Customs, the Emirate imported AED3.4 billion worth of hardware and tools last year, while exports and re-exports into neighbouring countries were valued at AED1.39 billion.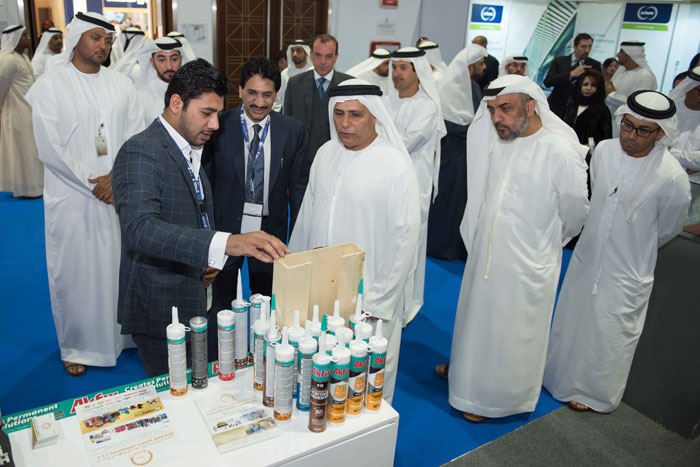 With AED760 million worth of trade each, the USA and China were Dubai's top hardware and tools trading partners in 2017, followed by Italy (AED467 million), Germany (AED307 million), and India (AED205 million). The five top trading country partners comprised 52 percent of total hardware and tools trade with Dubai in 2017, says Dubai Customs.

Rock drilling or earth boring interchangeable hand tools for the construction sector was the biggest contributor, valued at AED941 million, a 19.6 per cent share of the total value.

Other high-trading categories included mountings, fittings and similar articles suitable for buildings (AED406 million), automatic door closers (AED277 million), and non-household hand tools (AED198 million).

The latest figures come as thousands of regional industrial infrastructure and construction sector professionals descend upon Hardware + Tools Middle East 2018, which opened today and runs until 4th April at the Dubai International Convention and Exhibition Centre.

The 19th edition of the three-day event features 117 exhibitors from nine countries representing over 130 brands, and was opened by His Excellency Mattar Al Tayer, the Director General and Chairman of the Board of Executive Directors at Dubai's Roads and Transport Authority.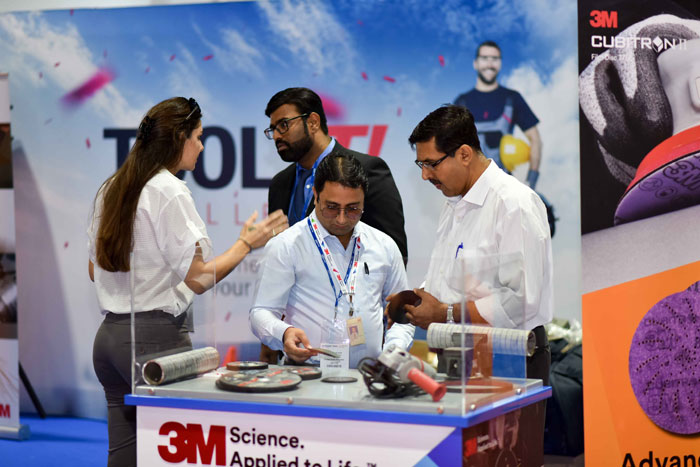 "We're optimistic about the renewed positive sentiment that prevails in the regional hardware and tools market, and this is borne out by not only a resurgent construction sector, but by Dubai's position as a key trading partner for this segment with global economic powerhouses such as USA, China, Italy, Germany, and India," Ahmed Pauwels, CEO of Messe Frankfurt Middle East, the organiser of Hardware + Tools Middle East.

"The continued growth in the consumption of steel in the region has also led to a corresponding rise in demand for quality steel fabrication and metal working tools and systems, which this year has become a special focus at Hardware + Tools Middle East."

Headline returning exhibitors this week include Middle East Fuji, the regional distributor for German brands Metabo and Knipex, and Nitto Kohki Power tools from Japan. Another is Dar Al Mas, the sole local distributor for German hand tool manufacturer Wiha.

A number of prominent brands and distributors are also making their first foray at Hardware + Tools Middle East 2018, including DMG MORI Technology from Japan, Junco Trading, mrUsta, Narex, Arwani Trading, Passtech Machine Tools, Golden Sands Abrasives, and Pro Arc.

UAE-headquartered Arwani Trading represents more than 30 international brands in the UAE and Oman, covering air compressors, pneumatic, hydraulic and power tools, automotive tools and garage equipment, welding and cutting machines and consumables, CNC cutting machines, light construction machinery, and wood working machines.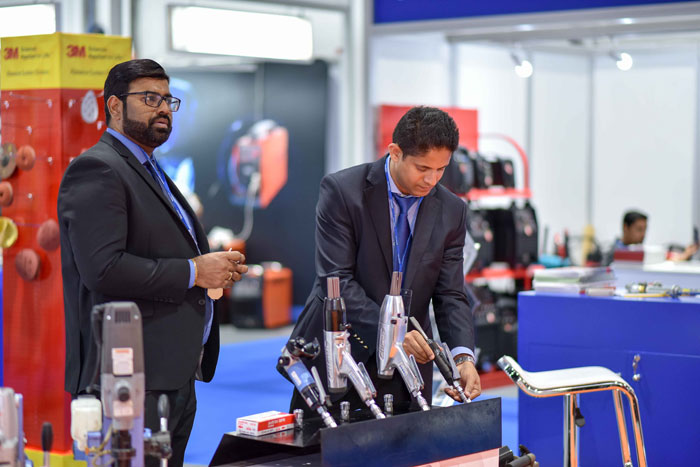 Hani Arwani, General Manager of Arwani Trading, said the company has set out long term plans in the Middle East and Africa by setting up a separate export hub in Dubai's Jebel Ali free zone: "We consider Africa and other GCC markets important since a lot of Industrial development is taking place in these regions and the demand for high quality machinery will grow in coming years," said Arwani.

"We're expecting business volume growth of 25% year-on-year for the next three years across all of our divisions, while we're also adding new products to our portfolio and exploring new sales channels for existing and new products. At Hardware + Tools Middle East 2018, we want to penetrate the mid-size fabrication companies and are confident that this exhibition will entice buyers from such companies," Arwani added.

Shyam Sunder, General Manager of Junco Trading, added: "Junco has been a leading distributor of Industrial products in UAE for the past 23 years, and we're the UAE's authorised channel partners for some of the leading world brands such as 3M (Industrial Tapes, Adhesives, Abrasives and power tools), Dynabrade (Pneumatic tools), CIBO (tools and abrasives), and LOESER (Grinding and Polishing machines).

"We're at Hardware + Tools Middle East 2018 to showcase these products to visitors and show them the solutions we can offer in a variety of different industries such as marine, aerospace, architectural metal and wood-working industries, to name just a few."

Hardware + Tools Middle 2018 returns with the popular Tool It! Challenge, where the UAE's most skilled tool operators do battle in a live competition, testing skill, speed and smarts across metal and wood working categories.

Top brands are also delivering live demonstrations at the three-day event's Expert Zone, a dedicated area showcasing the latest innovative solutions and machine tools shaping the future of all types of industries, from fabrication and metal working to oil & gas and outdoor landscaping.