Dubai set to become international hub for 3D printing
Dubai's active initiatives toward encouraging 3D printing are set to make it the world's leading destination in this "additive manufacturing" technology, a leading 3D printing expert has said.

His Highness Sheikh Mohammed Bin Rashid Al Maktoum, UAE's Vice President and Prime Minister and Ruler of Dubai, recently launched the 'Dubai 3D Printing Strategy', a unique global initiative that aims to exploit technology for the service of humanity and promote the status of the UAE and Dubai as a leading hub of 3D printing technology by the year 2030. Dubai has also launched the world's first fully 3D printed office.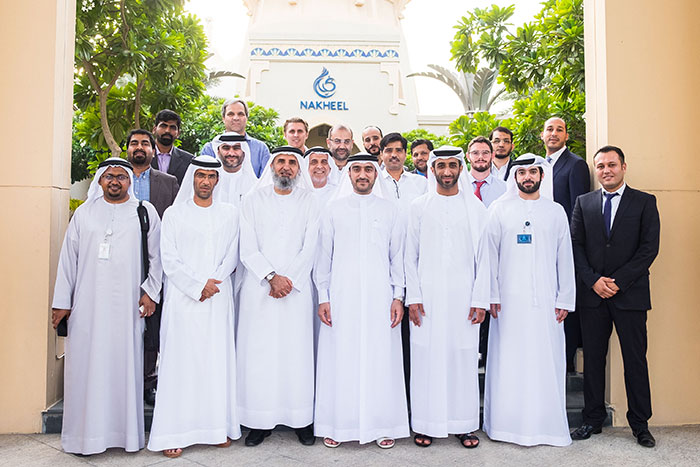 Dominic Wright, Business Development Director at Generation 3D, a 3D printing specialist company, said during his presentation at the monthly CIOMajlis session that Dubai's initiatives toward encouraging 3D printing will revolutionise its construction sector as well as witness major innovations across other sectors particularly medical and oil and gas.

"Dubai has already taken major steps toward using 3D printing, it's the world's first to have a 3D Printing strategy and its measures to have clear plans in different sectors have already laid a strong foundation for the further growth of 3D printing across various sectors including construction, oil and gas and medical," he said during the CIOMajlis session, attended by more than 25 CIOs from different industry sectors including oil and gas, infrastructure, logistics, finance, energy and IT from across the UAE, at Nakheel Headquarters.

Ahmed Al Mulla, Chairman of CIOMajlis, who is also Senior Vice President, Corporate Services at Emirates Global Aluminium, said: "We have already started to see the transformative impact 3D printing is creating. An integration with other technologies opening further wide room for innovation across all sectors and guided by the vision of our leadership, Dubai is set to lead this transformation."

According to Canalys, a market research firm, the global market for 3-D printers and services will grow from $2.5 billion in 2013 to $16.2 billion in 2018, a CAGR of 45.7 percent.

Factors such as 3D printing evolving from developing prototypes to end-user products, mass customisation, production of complex parts, government investments in 3D printing projects, and improvements in manufacturing efficiency are expected to drive the growth of the 3D printing market, according to another market research, which expects the 3D printing market to reach USD 30.19 Billion by 2022, growing at a CAGR of 28.5 per cent between 2016 and 2022.

"A significant change has already taken place in Dubai with the initiatives by our leadership. Dubai has the most proactive government, which translates into very proactive society. In terms of focusing on 3D printing, I would say Dubai is the best place to be. The government has definitive plans. Dubai in 3D printing will be one of the biggest players in the market- everything whether it is market for 3D printers, companies who use the technology," said Wright.

The major benefits of 3D printing, explained Wright, come in the way of cost saving, design flexibility and time effectiveness.

"You are not constrained to old methods, you can build shapes and designs that did not seem possible earlier. All you need to have is the design, in the right scenario, you can build something in one-tenth of the time and save even up to 80 per cent in costs especially because you save a lot in terms of set up costs involved in manufacturing," he added.

Companies need to start looking where it can be integrated and whether it is going to be relevant to their industry. Don't fall behind and let this pass you by but also don't use it where it's not necessary.

Among the challenges the industry in Dubai needs to be prepared for are technical support and availability of skilled manpower in this new industry.

Talking about the shift in the nature of employment, he said: "There will be a higher demand for 3D designers, 3D engineers, 3d printing engineers, hardware engineers. People in the related industries should keep themselves updated," recommends Wright.

Ahmad Al Ahmad CIO of Nakheel, said: "Dubai already has a robust construction sector. Being a frontrunner in using 3D printing for buildings, will further take Dubai ahead of other markets in this sector and set an example globally for others."