Dubai WoodShow emerges as Middle East's biggest wood and woodworking machinery trade show
Dubai WoodShow (DWS), the region's premier timber trade fair, has grown in stature to become the biggest wood and woodworking machinery trade show in the Middle East. The next edition, which will be held from April 14 to 16 April, 2015, is expecting 250 exhibitors from 45countries.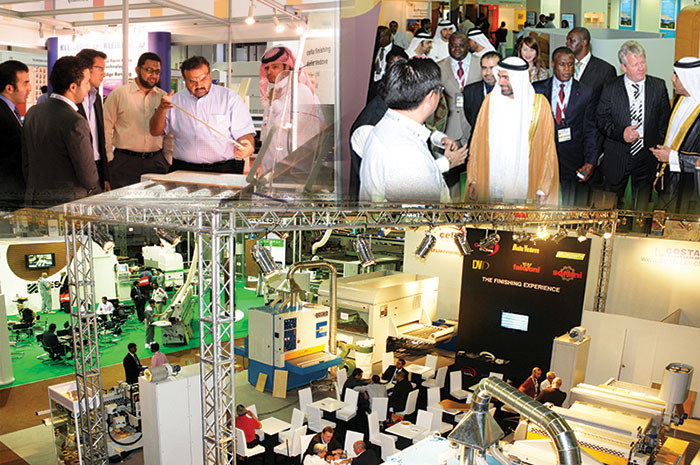 Josine Heijmans, Exhibition Director of the Dubai WoodShow said: "DWS has become a major platform for the regional and international wood and woodworking industries. An interesting aspect of the next edition will be the 'try before you buy' concept which will transform the exhibition floor into practical workshops. We are creating a perfect environment for enabling fruitful interaction between sellers and buyers."

Heijmans said that the surging AED 8.82 trillion construction activity in GCC region is driving the wood industry, as the region witnesses unprecedented growth in imports.

A number of top woodworking machinery manufacturers, toolmakers, timber providers and traders will hold skill-building sessions, allowing visitors to view the production process at first hand, with live demonstrations of machinery in operation.

DWS will occupy an area of 13,428sqmoffering the latest timber products and tools and a chance to learn from leading international experts and woodworking industrial specialists.

Exhibitors of all skill levels will showcase wood carving, turning, scroll work, fine woodworking, gourd art and pyrography at the three-day show.

The previous edition of DWS, organised by Strategic Marketing & Exhibitions, attracted 8,349 high quality trade professionals from 95 countries. The participating exhibitors included 500 brands, suppliers and manufacturers representing 40 countries.

Categories:
06 00 00 - Wood, Plastics, and Composites