Dubai WoodShow to host over 240 exhibitors and 530 brands of wood suppliers and woodworking machinery suppliers
Dubai Wood Show, which has been instrumental in creating a unique platform for the wood and woodworking machinery industry in the MENA region, will feature more than 50 types of wood species at the upcoming event, which will take place from 12th – 14th March 2019 at Dubai World Trade Centre. This year's show will witness the presence of more than 45 countries and be host to over 530 brands of wood suppliers and woodworking machinery suppliers.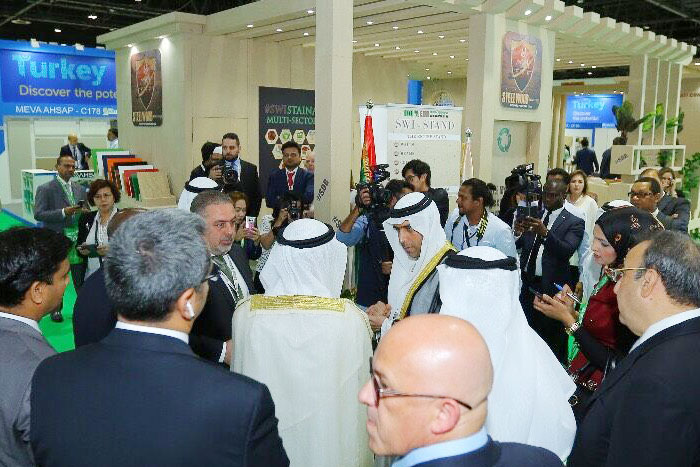 "Dubai WoodShow this year is going to be the biggest show ever for the wood and woodworking machinery sector. With an impressive line-up of exhibitors, brands and products, the event will serve as a strategic platform for visitors looking to connect with industry experts under one umbrella," said Dawood Al Shezawi, President of Strategic Marketing and Exhibitions, organisers of the show.

This edition of Dubai WoodShow will witness participation from countries as Austria, Ukraine, UAE, USA, Turkey, China, Germany, South Korea, Russia, Latvia, Italy, France, Malaysia, India, Taiwan and Belgium. In addition, countries as Croatia, Gabon, Ghana, Canada, Hongkong, Congo, Switzerland, Slovenia, Lebanon, UK, Portugal, Thailand, Finland, Indonesia, Estonia, Brazil, Lithuania, Denmark, Pakistan, Vietnam and Singapore will also be partaking at the show.

"With countries from all around the world participating at the event, Dubai WoodShow will bring the world's leading experts including suppliers, architects, engineers, builders, planners and others interested in innovative, fast, affordable, high-quality wood supplies under one roof. This gives participants and visitors an equal opportunity to network and connect with the best in the industry," added Mr. Shezawi.

It has been observed that the global wood-based panel market size is expected to reach USD 174.55 billion by 2025, registering a 7.7 percent CAGR during the forecast period. While high demand as an insulating material for wall cladding, ceiling, roofing, and flooring applications will boost the market growth over the coming years, innovations in the traditional woodworking industry to produce more sustainable products, such as MDF, particleboard, OSB and HDF, are also expected to boost market growth over the forecast period.

@dubaiwoodshow #dubaiwoodshow