Dulsco Begins Construction Work for New Recycling Plant at Dubai Industrial Park
Dulsco, a leading environment solutions provider in the UAE, has announced the commencement of construction work for its new 500,000 sq feet recycling facility at Dubai Industrial Park. The ground-breaking ceremony was held in the presence of Saud Abu Al-Shawareb, Chief Operating Officer, Dubai Industrial Park and other senior members from Dulsco.

Scheduled for completion in 2018, the AED25 million integrated waste management unit has been designed to provide the waste management industry in Dubai and the wider UAE with environment friendly solutions utilizing cutting-edge technologies. Concerning the construction of the first phase with a total area of 200,000 sq feet, the new plant will include a fully automated sorting line with a capacity of five tons per hour. The first phase of the recycling plant will host a state-of-the-art fleet maintenance workshop, as well as a recycling and materials recovery plant.

Designed as a green building, the complete integrated waste management facility will ensure the efficient use of energy, water and other resources, and prioritize the reduction of waste and harm to the environment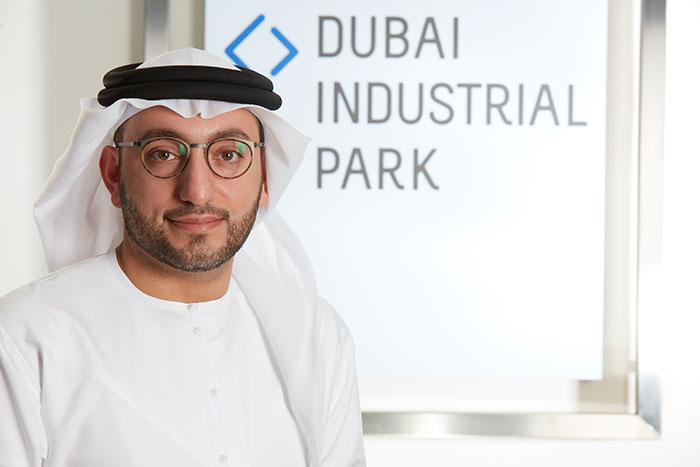 Speaking at the ground-breaking ceremony Saud Abu Al-Shawareb, Chief Operating Officer of Dubai Industrial Park, said: "In line with Dubai Plan 2021 that supports the efficient utilization of energy resources, sustainable waste management is a non-negotiable priority if we are to maintain a high quality of life in our cities. The adoption of green solutions is therefore an imperative necessity for the manufacturing industry. In an effort to support sustainability and environmental consciousness, Dubai Industrial Park offers world-class infrastructure and allied services, to help them achieve profitable and long-term growth."

He added: "In the GCC region, population, growth and urbanization have caused an alarming increase in the generation of waste. This calls for an urgent need to implement innovative methods to ensure the reduction and recycling of waste."

Dulsco LLC, which currently handles all types of wastes - solid, liquid, hazardous and non-hazardous - is already playing a major role in various recycling initiatives of the Dubai Municipality and other communities in the emirate. As part of its mandate to contribute to Dubai's recycling targets set for 2020, Dulsco is engaged in various programs such as 'My City My Environment', which encourages the concept of source segregation of household waste.

For his part, David Stockton, Managing Director, Dulsco, said: "In line with Dubai's aspiration to emerge as a sustainable city, Dulsco is now gearing up to address challenges and support the government's proactive initiatives towards achieving the emirate's recycling and waste reduction goals. When we were looking for areas to expand, Dubai Industrial Park proved the best option due to its location, facilities and the enthusiasm shared by its management team."

Stockton added: "We are confident that with the untiring support of Dubai Industrial Park, the new recycling plant will contribute to the overall success of Dulsco's sustainability strategy. Combined with other environment initiatives and processing facilities that are also being planned by the company, we are well geared to support Expo 2020 and the UAE's farsighted green vision."

Frost & Sullivan has said in a 2016 report that rise in waste is expected to become a major concern for the Gulf Cooperation Council (GCC). Amid this scenario, market potential for waste is likely to increase anywhere by 1.5-2 times in the coming five years. Frost & Sullivan believes this disruption will result in the emergence of opportunities in the sector for firms that can deliver solutions around segregation, recycling, sustainable treatment, and waste-to-energy across services, technologies, and equipment.