DuPont Titanium Technologies Introduces Ti-Pure One Coat
DuPont Titanium Technologies, the largest global manufacturer of titanium dioxide (TiO2) products, unveiled Ti-Pure® One Coat™ in Dubai at the Middle East Coatings Show running from March 9 – 11, 2015. Ti-Pure® One Coat™ is a collaborative approach that combines unique technology, market insight, innovative Ti-Pure® products, and formulation expertise to expand the limits of paint hiding power beyond what was previously possible.

DuPont Titanium Technologies is part of Chemours, a wholly-owned subsidiary of DuPont, which is on track to be separated from DuPont in mid-2015. This will create a new publicly traded company that is a global leader in chemicals.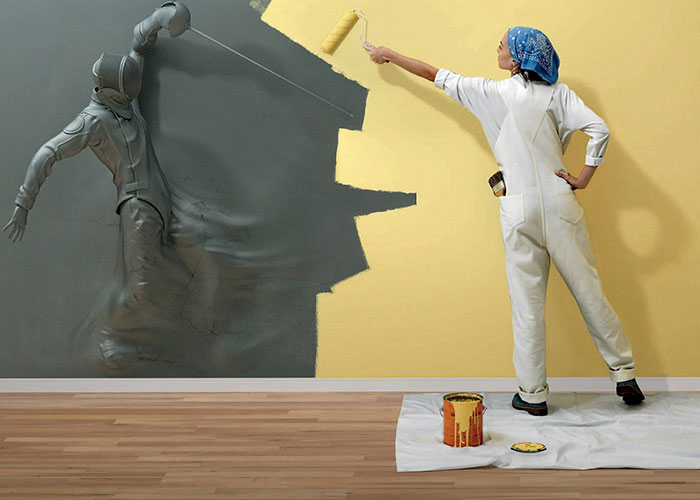 "Using our Ti-Pure® One Coat™ approach with the new Ti-Pure® Select TS-6300, our DuPont technical specialists - in collaboration with our partners - developed paints that expand the limits of coating hiding power," said Plamen Gospodinov, Eastern and Central Europe and Arabic Gulf States Business Manager for DuPont Titanium Technologies.

Key to the Ti-Pure® One Coat™ approach is the newly launched Ti-Pure® Select TS-6300 titanium dioxide made from the DuPont proprietary chloride-base process that consistently produces high-quality and high-performance pigments. Ti-Pure® Select TS-6300 is an impressive breakthrough in our titanium dioxide technology that enables paint manufacturers to create formulations with superior hiding in flat- and low-sheen coatings, plus optimal TiO2 efficiency.

"Ti-Pure® One Coat ™ is the result of understanding our customers and trial studies with painters around the world. Their insights have validated the preference for superior hiding in enhanced paints that deliver superior performance," added Plamen.

Ti-Pure® Select TS-6300 is now available in 90 countries. For additional information on Ti-Pure® One Coat™ and Ti-Pure® Select TS-6300, visit www.ts6300.com.