Dynamic new products and innovations on show at Middle East Concrete & PMV Live 2016
As the GCC gears up for multi-billion dollar infrastructure initiatives such as Dubai Expo 2020 and the FIFA World Cup 2022 in Qatar, the region's infrastructure and heavy machinery industry has turned its focus towards exciting new sustainable technologies and innovative products to keep up with the US$100 billion infrastructure industry boom.

Middle East Concrete (MEC) and PMV Live 2016, which continue until tomorrow (24 November) at the Dubai World Trade Centre, present a huge opportunity for construction industry professionals to explore innovative products from local and international manufacturers. The exhibitions effectively support the industry to adopt smart construction techniques and embrace sustainable innovation ensuring that creative methods and solutions find their way into infrastructure projects.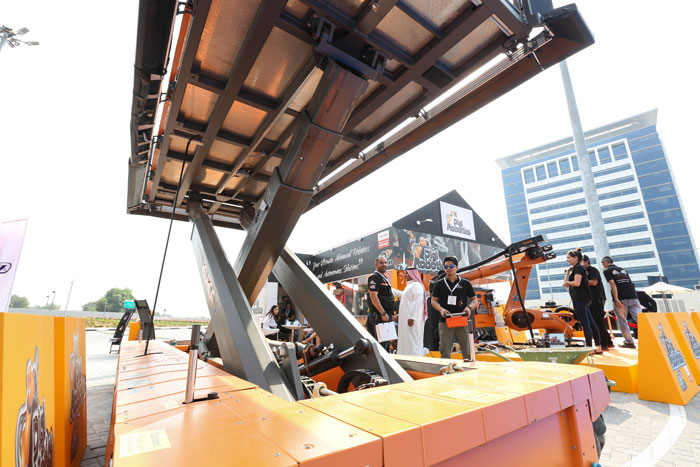 Liebherr Concrete Technology, one of the world's largest manufacturers of construction machinery with more than 41,500 employees, is at MEC & PMV Live 2016 in place of their distributor for the first time, in order to talk directly to their customers in the Middle East.

Samir Hussain, sales manager, Liebherr Middle East, said: "When the concrete industry has exhausted the same means for years, it is time to focus more on innovation. The Liebherr product development team is doing an exceptional job in growing the product range, catering to changing customer and market changing demands, optimising energy efficiency, redefining value for money and getting the best return on investment while heightening performance levels.

"MEC & PMV Live 2016 has provided us with the optimum platform to meet with our target audience from across the GCC, as well as a wider Middle East. We have met many customers from the UAE, Kuwait, Oman, and KSA, with some visiting the show from as far as Europe."

Sara Dibes, Director of Sales & Marketing at SICO sarl, confirms that international participation among visitors is extremely high this year, Dubai being a perfect hub to do business in the GCC and beyond: "The event has opened up a gate not only to the Middle East Market but to African and Asian market and other countries."

According to Lachezar Kamburov, Sales Director of Podem Cranes from Bulgaria, the local market offers great opportunities for construction manufacturers: "Concrete market in the Middle East is much bigger than in Europe. Concrete and precast concrete factories in the region are extremely well developed." Podem Cranes, distributed by MET Cranes in the Gulf, is at PMV Live and MEC for the first time ever. "We are very satisfied with all the visitors we met. Here, we are launching new electrical components and electrical systems, and we are also promoting our latest developments, like the tandem control, which is very important for concrete and precast factories," Mr. Kamburov said.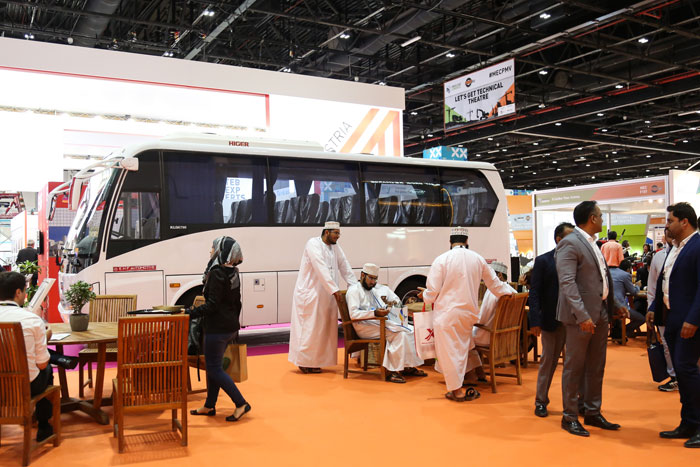 Meanwhile, Dominique Carbiener, Area Manager at F.X. Meiller announced: "We are creating a partnership with a local company to assemble our Meiller-rear-tipper type C325 in Dubai." The German manufacturer is looking to expand its operations in the region in response to a growing interest for high quality rear trippers.

Finnish Aquamec Ltd. is showcasing their newly launched Watermaster dredger – Classic V – which has 50% more suction dredging capacity compared to the Classic IV-model. The amphibious multipurpose Watermaster dredgers are used worldwide in flood prevention, deepening shallow waterways, cleaning urban canals, building infrastructure in water environment and industrial-pond maintenance work.

"It would be easy to increase dredging capacity by growing the size and weight of the dredger, but at the same time you would lose the excellent mobility, which is the key feature of an amphibious dredger," said Lauri Kalliola, managing director of Aquamec. "The challenge has been to increase dredging capacity while keeping the dredger compact, mobile and robust at the same time. Watermaster is a unique combination of these features."

Over the four days of the event, thousands of visitors are benefitting from the 50 free-to-attend CPD (continuing professional development) certified seminars, forums and workshops highlighting the market's currents trends, challenges, opportunities and best practices.

During today's educational sessions, delegates were introduced to the role of telematics in the Middle East's construction industry where the focus is on creating solutions that can interoperate with one another. Also on the agenda were the topics of arbitration and dispute resolution in construction claims, precast innovations for sustainability and competitiveness and integrated reliability and durability based structural health monitoring in concrete structures.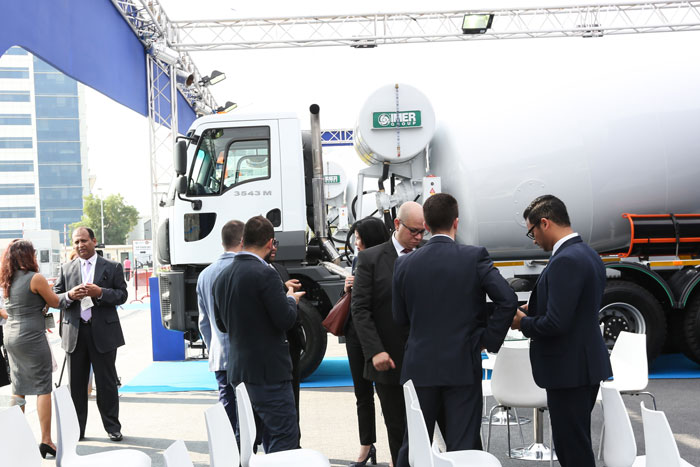 On the last day of the show (24 November) Dr. Samer Al-Martini, associate professor of Civil Engineering at the Abu Dhabi University, will talk on advances in hot weather concreting including innovative concrete technology, the durability of building in hot weather construction and greening hot weather concreting.

Delegates will also hear from Mohamed M. Khodaparast, CEO of Sustainable Green Concrete (SGC) on the introduction of Polyurea as new era coating system, and from Alin O. Epure from BK Gulf on the past, present and future of Personal Protection Equipment (PPE), among others.

Speaking during the show, James Meltz, MEC and PMV Live Event Director, said: "This year's workshops are an unmissable platform for all industry professionals to better their skills, advance their careers, network and learn. They have been tailored for the specific needs of the construction professionals in the region, and gather the best of the infrastructure and heavy machinery industries from around the world.

"Being supported by the Society of Engineers – UAE, the American Concrete Institute (ACI) and the Chartered Institute of Building CIOB), Developers & Builders Alliance offers delegates from across the Middle East an unprecedented opportunity to learn from those at the forefront of the industry."