Eagle Hills signs up MJM for the main works of Kalba Waterfront in Sharjah
Eagle Hills Sharjah, a joint venture between Sharjah Investment and Development Authority (Shurooq) and Eagle Hills, has announced that it has awarded the contract for the main works of Kalba Waterfront in Sharjah to MJM Contracting LLC. The contract involves the architecture, infrastructure and landscaping of the mall, which once complete will offer residents and visitors of the emirate an integrated leisure and shopping destination, combining the convenience of modern shopping, leisure and recreation amidst the serenity of Kalba's natural lagoons.

Low Ping, CEO of Eagle Hills, said: "Eagle Hills is fully committed to developing a unique leisure and shopping destination in Kalba, Sharjah through an innovative retail concept offering advanced shopping facilities complemented with a variety of outdoor experiences. Our latest agreement with MJM is an important milestone to realizing this one-of-a-kind development, in line with our commitment to supporting Sharjah's growing tourism and leisure sector."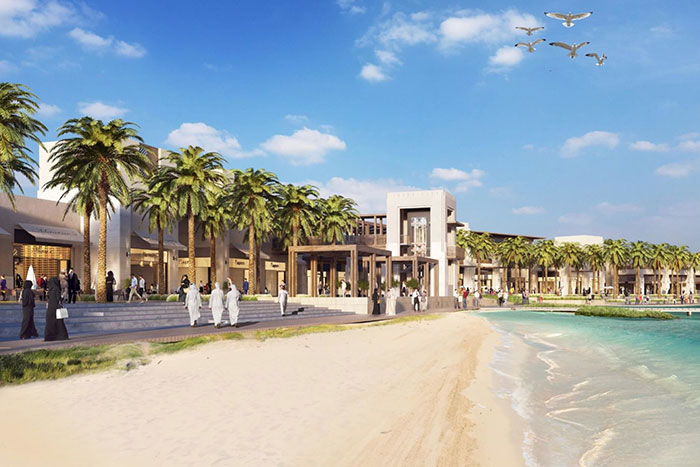 Kalba Waterfront will have a total built area of 20,000 square meters. It will feature a mix of retail, food and beverage outlets, a waterfront promenade and terraces, a supermarket, a large food court, as well as a family entertainment center. The mall will also offer outdoor dining venues, capitalizing on the breathtaking views of the natural lagoon to provide recreational activities for families and tourists alike.

Low Ping added: "With MJM's expertise in building high quality shopping centers, we are confident the company will deliver Eagle Hills' vision of a world-class tourism and shopping destination. The construction of the mall will be in-line with our international standards and will complement Sharjah's rich and natural heritage."

Kalba Waterfront is strategically situated at the edge of the stunning Kalba lagoon, which is part of the Kalba Eco-Tourism Project. The opening of the mall is set for the second half of 2020.

@EagleHillsUAE #EagleHillsUAE #KalbaWaterfront