Eco-friendly development launches region's largest plant nursery.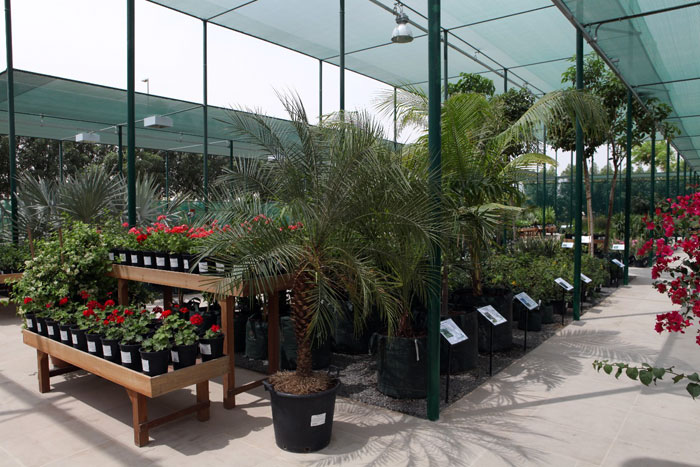 Al Barari, a unique and ground-breaking eco-friendly development in Dubai, is proud to announce the launch of Greenworks, the region's largest plant nursery offering a full range landscaping services including landscape design, construction and maintenance and plant supplies as part of the retail offering. Located in the heart of the 14.2 million square foot Al Barari development in the royal enclave of Nad Al Sheba, Greenworks is now being launched to market after successfully providing their landscaping services to Al Barari, making it the lowest density development in the UAE and more akin to a botanical garden than a residential community.
The plant nursery was the first project of Al Barari Chairman Mr Zaal Mohammed Zaal in 1997, which stemmed from his fervent devotion to nature and plants and the Zaal family's longstanding passion for the environment. The first plant was imported in 2002-2003, and by 2009 the plant nursery had grown to the extent that it boasted an extensive collection of plant species grown on site. The nursery's success and impressive growth as a core pillar of the Al Barari development inspired the group to take the concept to market this year.
Greenworks will offer a full range of landscaping services to both B2C and B2B customers, from the sale of plants and trees, to landscape design, construction and maintenance, as well as seasonal services for both indoor and outdoor plants. The maintenance and after-sales assistance is also a core part of the Greenworks offering. Whether dealing with individual consumers or large groups, the Greenworks team - led by passionate horticulturalist, general manager Henry Raven - is dedicated to providing customers with the highest quality of care and services.
Al Barari Creative Director> Kamelia Zaal said "Greenworks is the result of the Zaal family's longstanding passion for the environment, which has translated into the creation of this unique plant cultivation space that lies at the heart of Al Barari. For almost ten years, Greenworks has exclusively serviced Al Barari, carefully nurturing the lush greenery that makes up 80 per cent of this unique eco-conscious development. Now, we are proud to launch Greenworks to both consumers and business customers so that individuals, groups and corporations can enjoy our comprehensive variety of landscaping services and share in our passion for nature, plants and environmental sustainability."
Henry Raven, Greenworks general manager added "I am personally very excited to take Greenworks to market and we are very eager to display our plants and share our knowledge and expertise with consumers in the UAE and the region. Each plant in Greenworks is diligently tended to by our team of 60 experts who secure the adequate temperature, wind and soil consistency for every leaf on the premises. Greenworks is different from anything else currently on offer in the UAE, and we look forward to welcoming customers through our doors when we open this month."