EcoWASTE 2016 to Address Drastic Regional Increase of Waste Production
Event to Emphasize Waste Management Strategies as Regional Waste Generation Reaches 63 Million Tons per Year
The third edition of EcoWASTE is set to highlight solutions to sustainably and effectively manage the increasing waste generation in the region, including Tadweer's recently announced master plan for Abu Dhabi.
With figures from the latest World Bank Report, "
A Global Review of Solid Waste Management
," showing urban waste generation from the region now crossing 63 million tons per year, experts are looking at new industry developments that can transform waste into a valuable resource.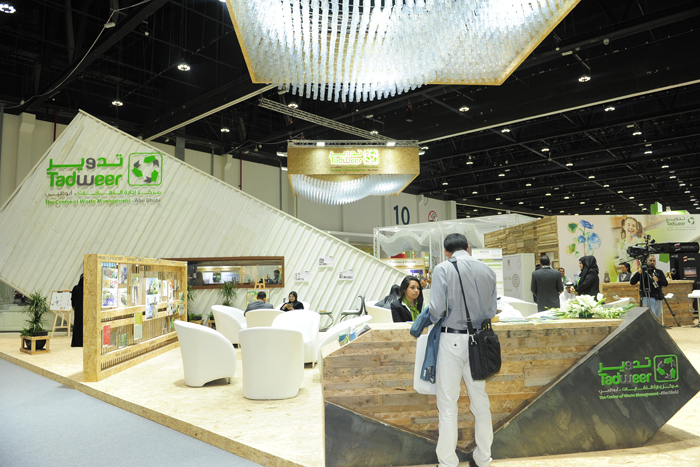 As part of the annual Abu Dhabi Sustainability Week hosted by Masdar, EcoWASTE, held in strategic partnership with Tadweer, will exchange best-practice case studies, demonstrate new technologies, and share innovative solutions for the waste management sector. The event will also offer a unique platform for investment and partnership opportunities in waste management and recycling.

Earlier this year, Tadweer, the center of waste management, Abu Dhabi, announced a 25 year waste management master plan in which the emirate will be divided into zones with specific recycling centers introduced according to the prevalent type of waste generated in the area. The aim is to redirect 75 per cent of waste from landfills by 2021 through various recycling and re-usage strategies.

EcoWASTE will feature the event's first-ever Sustainable Public Health Conference, which aims to discuss how harmful pests can be eliminated to reduce diseases through the adoption of effective, low-toxicity, and eco-friendly pesticides. Global industry experts and leaders from Australia, Spain, USA, and the Middle East are expected to discuss industry trends and highlight healthier alternatives to pest control procedures.

H.E Eisa Saif Al Qubaisi, General Manager of Tadweer, said "EcoWASTE 2015 provided Tadweer with an opportunity to exchange best practices, source the latest technologies, and network with industry leaders and experts. The expected growth of the event this year makes the exhibition an ideal platform to showcase and reveal details of the master plan for Abu Dhabi seeing as our visions can only be achieved with the full support of the community."

"We are looking forward to disclosing more details of our strategy during EcoWASTE 2016, and we are confident that our practices will be adopted by other emirates in the country, and hopefully followed by neighboring countries across the region." said Dr. Salem Al Ka'abi, Deputy General Manager of Tadweer, and head of the EcoWaste 2016 Committee.

The exhibition will offer insights on new methods of reusing, reducing, and recycling waste while maintaining a sustainable environment in an effort to help strengthen solid waste management efficiency, spread awareness among communities to improve the quality of life enjoyed and expected, and address regulatory mandates.

The exhibition will also feature the second Municipalities Roundtable, which will expand to include representatives from countries across the MENA region this year, including Egypt, Iraq, Lebanon, Kuwait, Morocco, Algeria and Tunisia.

The previous Municipalities Roundtable brought together top decision makers from GCC local authorities to address the waste management challenges faced in the region, making a tangible difference to cross-border co-operation.

Further supporting new business development in the region, the Sustainability Business Connect program will return to EcoWASTE and its partner events this year. The program carefully matches exhibitors and buyers from the government and private sectors, and at EcoWASTE 2015, hosted hundreds of meetings for attendees.

EcoWASTE 2016 will take place at the Abu Dhabi National Exhibition Centre on 18-21 January 2016, and is co-located with WFES and International Water Summit. The event is expected to bring together more than 50 exhibiting companies from 17 countries, and more than 4500 trade visitors from 48 countries.