EGBC launches 'Technical Guidelines for Retrofitting Existing Buildings' in the UAE
Emirates Green Building Council (EmiratesGBC), an independent forum aimed at conserving the environment by strengthening and promoting green building practices, has launched the 'Technical Guidelines for Retrofitting Existing Buildings' to serve as a guide for UAE industry professionals and building end-users.

The Guidelines have been created in conformance with the UAE's sustainability agenda, as part of its National Agenda 2021 and in line with local sustainable strategies such as the Dubai Integrated Energy Strategy and Abu Dhabi Vision 2030.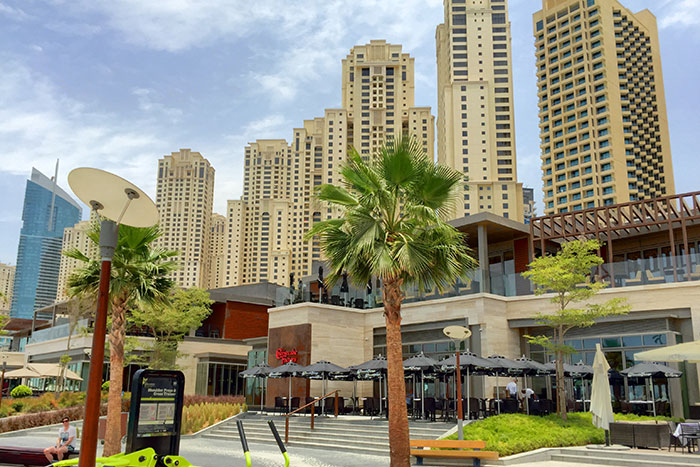 Compiled by EmiratesGBC and written by volunteer EmiratesGBC members and stakeholders, with the endorsement of the Ministry of Public Works and the Dubai Supreme Council of Energy, the Technical Guidelines cover current processes, technologies, and local and regional standards in place to successfully and efficiently retrofit existing buildings in the country.

At the launch event, Saeed Al Abbar, Chairman of EmiratesGBC, said: "The UAE has a great potential for shifting towards a greener future. In Dubai alone, it is estimated that 30,000 out of the 120,000 existing buildings have a high energy saving potential. The Technical Guidelines for Retrofitting Existing Buildings have been compiled to leverage on this by reaching out to all stakeholders across the industry and guide them through the process of making existing buildings more sustainable."

"A fundamental aspect of this document is that it has been compiled by industry experts within the UAE, which ensures that the guidelines are specific to the UAE's unique climatic and economical context," Al Abbar added.

The Guidelines provide an organised collection of economically viable methods that will equip existing building owners in the UAE with the necessary tools to achieve sustainable and comfortable buildings, as well as specific processes that can be implemented to improve a building's performance, save money, and prevent further pollution of the environment.

The retrofit solutions provided enable immediate and long-term reductions and/or efficiency in energy and water use, improvements in indoor air quality, and effective waste management, with subsequent lowering of utility and labour costs for building owners.

This new publication further complements the 'EmiratesGBC Energy Efficiency Programme (EEP)' launched late last year, which consists of a database that serves as a catalyst for all interested players, including energy efficiency equipment manufacturers and vendors; contractors, facility managers, banks and financiers; insurance companies and energy service companies (ESCOs) to assist in facilitating their industry requirements related to energy efficiency, by directing their needs to other players.

BASF, Dubai Chamber of Commerce & Industry, Fujairah Rockwool Factory, Griffin Consultants, Mapei, SMC Interiors, Wacker Chemicals and WSP Parsons Brinckerhoff are the sponsors of the Technical Guidelines.

As an independent forum, EmiratesGBC strives to influence policy and regulations and support the industry to further best practice in the building and construction industry, and raise awareness on the importance of green building practices. As part of its efforts in promoting sustainability, EmiratesGBC has also developed a suite of activities, inclusive of networking events, technical workshops, focus days and facilitated training based around specific issues related to the built-environment that meet the needs of its members, of the UAE community, and the wider Middle East.