EGBC strengthens board of directors with 8 Emirati professionals to champion UAE's green vision
Emirates Green Building Council (EmiratesGBC), the independent forum aimed at conserving the environment by strengthening and promoting green building practices, has announced the addition of eight new members to its Board of Directors – all of them Emirati professionals – who will further champion the UAE's vision for sustainable development.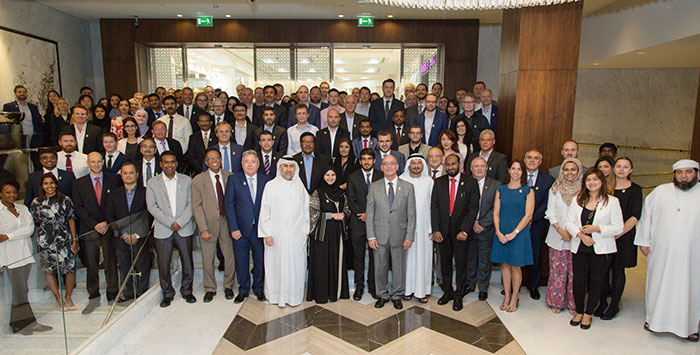 The new board members are: Abdulla Aljefri, Afra Majid Alowais, HE Ali Al Jassim, Faisal Rashid, Madiha Salem, Mohamed Al-Dah, Noura Al Hammadi, and Sara Alzarouni.

As non-corporate members of the Board, they will serve for two years and are eligible for re-election after the end of the term. The addition of the new Emirati board members aims to achieve a balance among several key parameters such as gender diversity, representation across all Emirates, youth representation, and their commitment to promoting sustainable built environments.

Saeed Al Abbar, Chairman of EmiratesGBC, said: "I am delighted to welcome the new board members to the Emirates Green Building Council Board of Directors. At this critical juncture for sustainable development globally, these appointments enrich the leadership of the Council as we continue forward on our mission of positioning the UAE as a global leader in green buildings and achieving the sustainable development goals outlined by the UAE Vision 2021.

"These appointments also underline our commitment to the vision of the UAE leadership to promote gender balance on boards as well as nurture youth talent for leadership positions. I am very pleased that 50 per cent of the new board members are female with the majority also representing Emirati youth. The eight new Emirati members share a common ideal: An unwavering enthusiasm and passion towards promoting a green UAE. They will add significant value to the deliberations and initiatives of EmiratesGBC and help further innovate our processes and achieve newer benchmarks of excellence."

With the goal of driving the long-term operational strategy of EmiratesGBC, the inclusion of the new Emirati board members will also help build a new generation of green champions, who can contribute to the sustainability goals of the nation. The insights they bring as well as their guidance and ideas will help position EmiratesGBC as a truly UAE-born and UAE-made entity that works towards securing sustainable built environments.

EmiratesGBC regularly hosts and participates in multinational events, conferences and forums. It has also developed a suite of activities, inclusive of networking events, technical workshops, focus days and facilitated training based around specific issues related to the built-environment that meet the needs of its members, of the UAE community and the wider Middle East.

@EmiratesGBC #EmiratesGBC