Emirates Green Building Council to highlight innovation and sustainable housing at The Big 5 conference in Dubai
Hosted seminar to discuss innovation and affordable housing to support UAE Innovation Week
Highlighting its support to the UAE Innovation Week, Emirates Green Building Council (EmiratesGBC), an independent forum aimed at conserving the environment by strengthening and promoting green building practices, will be focussing on innovation at its presentation and seminar taking place at The Big 5, to be held from November 23 to 26, 2015 at the Dubai World Trade Centre in Dubai.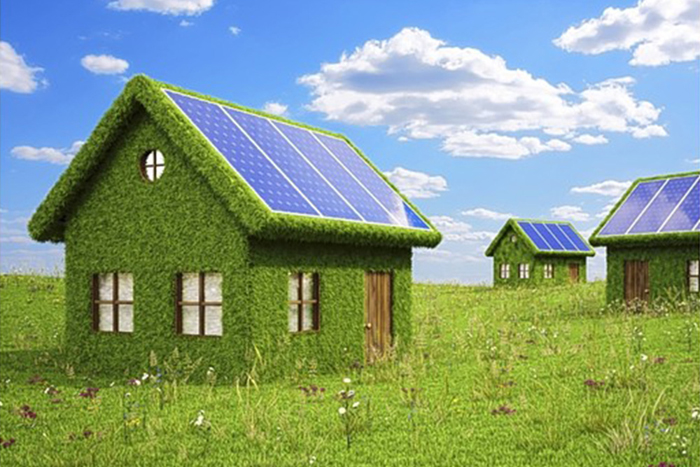 EmiratesGBC will be hosting a two-hour seminar at the conference as part of its 'Affordable Housing and Sustainable Communities' workshop programme, which will discuss sustainable housing in the MENA region and how innovation can be used to provide solutions. The workshop will give the floor to other Green Building Councils in the GCC region including representation from Lebanon, Qatar and Jordan to discuss whether implementation of the concept of 'sustainable affordable housing' is feasible in the region.

Saeed Al Abbar, Chairman of EmiratesGBC, said: "The Big 5 is a key conference for the construction industry stakeholders and we have been its strong supporter over the past years. This year, we wanted to support the government's UAE Innovation Week initiative being held during this week, so we decided to take a more active role at the conference by hosting a seminar on sustainable affordable housing, with a special focus on innovation and how it can resolve challenges faced by the industry.

"Innovation plays a key role in any industry, particularly when it comes to energy efficiency, where great savings can be made by using the correct technology solutions. One of the challenges we have identified when it comes to sustainable affordable housing is the tendency by project developers to overlook the long term benefits of green building in the face of higher upfront cost. Our hosted seminar will provide us with a strong platform where we can help remove such misconceptions and guide developers through the best ways to match sustainable building with affordable housing so that developers, owners and end-users can all benefit, while providing sustainable development to the country."

The largest construction event in the Middle East, with more than 80,000 participants and 2,800+ exhibitors, The Big 5 brings all stakeholders from the construction industry together to share best practices, as well as to showcase and explore the latest and best construction solutions available in the sector.

The 'Affordable Housing and Sustainable Communities' workshop, which will run on November 23 from 2.00 pm to 4.00 pm, is CPD accredited.