Emirates Steel to share insights on steel market trends
Emirates Steel, the only integrated steel plant in the UAE and a subsidiary of the General Holding Corporation (SENAAT), is participating in the 22nd Middle East Iron and Steel Conference (MEIS), alongside being its Platinum Sponsor. The conference, held in the Grand Hyatt Hotel Dubai between the 10th and 12th of December, will bring 800 iron and steel professionals from across the MENA region to Dubai.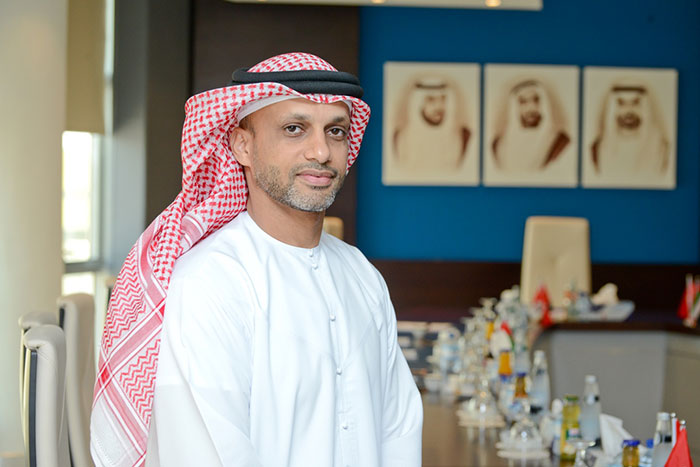 Emirates Steel's CEO, Eng. Saeed Ghumran Al Remeithi, will participate in the keynote executive panel, titled 'Learning from the down cycle to profit in 2019', which will focus on the short and long term future of the iron and steel industries. Eng. Al Remeithi, as the CEO of one of the Middle East's leading steel producers, will be offering his unique insights into the sector and its current status.

Eng. Saeed Ghumran Al Remeithi, CEO of Emirates Steel said: "At Emirates Steel, we are looking forward to the 22nd Iron and Steel Conference, which annually meets to discuss the current status of the industry, and looks towards its future. I'm equally pleased that Emirates Steel is a Platinum Sponsor of this event, highlighting our continued role in supporting the industry as a whole and ensuring that we lead the globe in the quality and innovation which this region produces.

"I am looking forward to delivering my comments at the executive keynote panel, and sharing with the conference Emirates Steel's assessment of the current trends within the industry. With the global industry currently perturbed, given international trade tensions, it is important to meet to discuss how this impacts on this region in particular.

The conference will also enjoy a presentation from Dr. Mohamed Shahtout, Manager for Continuous Improvement, and Mr. Mohamed Al Zarouni, Assistant Manager of the Rolling Mill, who will deliver a case study on Emirates Steel's commitment to excellence in innovation and creativity. This has been key to drive the company over its twenty year history, and the steps it has taken toward making this vision come to light.

"Alongside discussing the industry's developments, I am looking forward to meeting suppliers and partners at the conference, and working with partners to develop processes to develop our products further," concluded Eng. Al Remeithi.

Emirates Steel will be showcasing its unique product range, which is accredited by the American Society of Mechanical Engineers as nuclear grade steel. Emirates Steel's pavilion at the conference will allow participants to see the range and quality of Emirates Steel's products, designed to meet the highest international standards of quality.

The conference brings together regional players in the iron and metal industries to discuss the current status of the sector, alongside sharing opportunities for further growth and exchanging ideas.