EmiratesGBC Receives Government and Industry-Wide Support for Their 8th Annual Congress
Emirates Green Building Council (EmiratesGBC), an independent forum aimed at conserving the environment by strengthening and promoting green building practices, has gained industry-wide and governmental support for its upcoming 8th Annual EmiratesGBC Congress.

The Congress will be held under the theme 'Circling in on Zero: Circular Economy in the Built Environment' on May 1-2, 2019 at the Pullman Dubai Creek City Centre hotel. It will focus on how a shift to a circular economy is integral to a net zero carbon future.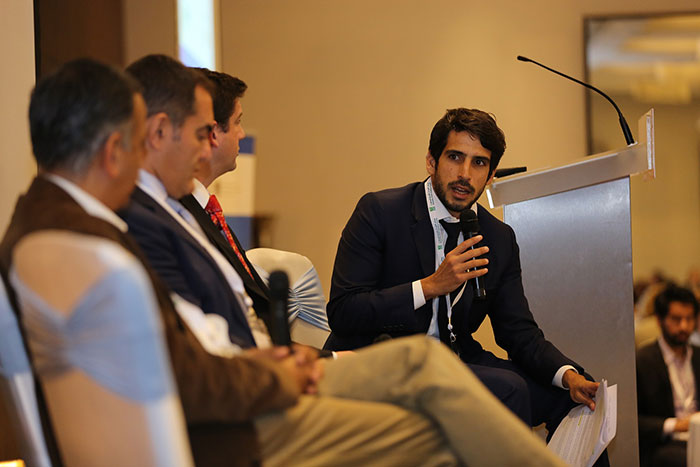 The opening address will be delivered by Sheikha Shamma bint Sultan bin Khalifa Al Nahyan, CEO of Alliances for Global Sustainability, which develops, finances and nurtures high-preforming and resource-efficient companies and projects. Sheikha Shamma is a passionate supporter of sustainable development in the UAE and a seasoned entrepreneur having founded several businesses, including Alliances for Global Sustainability, and Circle of Hope, a non-profit organisation which aims to impact youth and women by encouraging literacy, promoting a culture of philanthropy and empowerment through education with an overarching focus on sustainability.

Underlining the support that the Congress has received, the Ras Al Khaimah Municipality Department, the Dubai Electricity and Water Authority (DEWA) and the Dubai Supreme Council of Energy are confirmed Government Partners. The event has also received support from industry stakeholders with Majid Al Futtaim as Platinum Partner and Jotun as Gold Sponsor. The Clean Energy Business Council, Emirates Environmental Group, Emirates Nature-WWF, Middle East Facility Management Association (MEFMA), and the Royal Institution of Chartered Surveyors (RICS) are Supporting Associations to the Congress.

Saeed Al Abbar, Chairman of EmiratesGBC said: "We thank the sponsors, partners and speakers of our upcoming Congress; their support underlines the significance of this year's topic especially in the context of global conversations on sustainable economic growth. With the UAE becoming the first signatory to the World Economic Forum's 'Scale 360' initiative that encourages the movement toward a circular economy, the nation is further highlighting its focus on driving a sustainable approach to economic development. The construction sector forms an integral part of this movement and through the Congress, we aim to inspire all stakeholders to move towards a circular economy through technological advances, and the use of new construction methods and materials."

This year, the Congress will be held over two days, and the discussions will focus on how a circular economy approach within the building and construction sector can support the UAE to decarbonise and achieve the sustainable development goals of Vision 2021. The first day will focus on a series of presentations and panel discussions that will deliberate the role of circular economy in built environments, with a specific emphasis on embodied carbon, which refers to the carbon emissions created during a building material's lifecycle including manufacture, transport and construction phases.

Some of the confirmed speakers include: H.E. Munther Mohammed bin Shaker, Director General, Ras Al Khaimah Municipality; Faisal Rashid, Director, Dubai Supreme Council of Energy; Ibrahim Al Zu'bi, Chief Sustainability Officer, Majid Al Futtaim; Lisa Bate, Chairperson, World Green Building Council; Amie Shuttleworth, Global Director of Sustainability, Cundall; Sagar Raghuwanshi, Global Concept Manager – Infrastructure, Jotun; Gonzalo Seminario, Design Manager, Masdar; Ali Amiri, PM & Head of Sustainability, Ramboll Middle East; Simon Miller, Product Conformity Specialist, Abu Dhabi Quality and Conformity Council; and Dina Mustafa, Head of Sustainability, Expo2020.

On the final day, the Congress will screen 'Closing the Loop,' an award-winning documentary highlighting the urgent need to switch to a circular economy to reduce waste globally. As the first feature-length documentary on the circular economy, it highlights the five key strategies for achieving circularity – reduce, reuse, recycle, renew and reinvent – by showcasing business models, product innovations and customer solutions from around the world that support the change.

The Annual EmiratesGBC Congress brings together international experts in diverse aspects of energy management and sustainable development to discuss strategies for promoting sustainable built environments for the cities of the future in line with UAE Vision 2021 and the objectives of the Paris COP21 Climate Agreement.

Sponsorship opportunities are available for Platinum, Gold, Silver and Session Sponsors, who are assured of a multitude of benefits, especially in brand reputation building. Registration to the Congress is also now open with a fee of AED 370 for members and partners of EmiratesGBC as well as the Supporting Associations of the Congress, and AED 525 for non-members and AED 210 for students. Registration fee is inclusive of 5 per cent VAT. For more details, contact [email protected] or call on 04 346 8244.

EmiratesGBC regularly hosts and participates in multinational events, conferences and forums. It has also developed a suite of activities, inclusive of networking events, technical workshops, focus days and facilitated training based around specific issues related to the built-environment that meet the needs of its members, of the UAE community, and the wider Middle East.