Emrill Expands with the Launch of FM Consultancy Company
UAE-based FM giant Emrill has launched Emrill Consultancy (EMCO) to further expand its offering in the UAE and GCC's facilities management, construction and property sectors. Powered by Emrill, EMCO is headquartered in Dubai and will provide facilities management consultancy services across the entire lifecycle of a property or development, from design review in the pre-construction phase of a project to asset handover and condition surveys.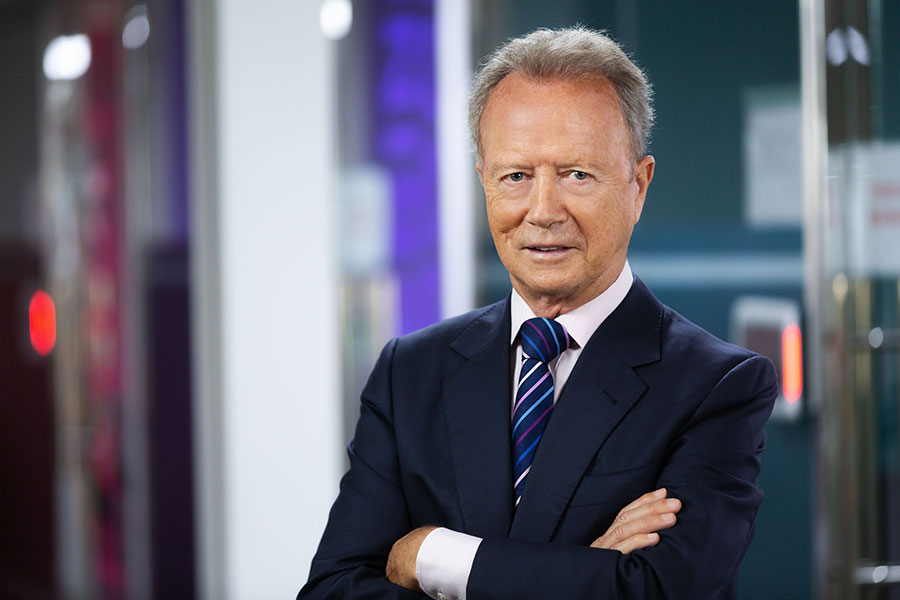 EMCO's general manager, Bill Heath.
Serving a diverse range of sectors including residential, commercial, retail, healthcare, hospitality, leisure and entertainment, government and education, EMCO will provide innovative and smart solutions to all types of business and buildings. The company aims to unlock operational excellence and financial returns across real estate portfolios by providing a comprehensive suite of consultancy resources for all aspects of facilities management services and day-to-day operational facilities management needs.

Stuart Harrison, Emrill's CEO, explained Emrill's decision to launch the new company: "The team leading EMCO is comprised of some of the most experienced and respected managers in construction and facilities management, which puts us in a unique position to offer practical solutions that will help property developers and managers make their buildings great through the delivery of world-class consultancy. We understand every client is unique and every property portfolio will benefit from a bespoke and customisable approach in developing facilities management strategies that work and add value."

To lead the newly established venture, Emrill has appointed Bill Heath as EMCO's general manager. Speaking about the appointment, Harrison said: "Bill brings a great deal of experience to EMCO. He has over 40 years' experience in the property and construction sectors and has worked at senior levels with a strategic and entrepreneurial approach. He has a proven track record in delivering consultancy-led facilities management and actively educating clients about the benefits of utilising well-planned facilities management activities to meet their business goals. We're delighted to welcome Bill to the team and we have every confidence he will successfully grow the EMCO business, making the name synonymous with trust and high-quality consultancy services in the markets we serve."

Prior to joining EMCO, Heath has been instrumental in the establishment and successful day-to-day operations of several high-profile facilities management companies. While at Mace Group from 2002 to 2017, he was tasked with establishing the company's facilities management business Mace Macro in the UK and achieved significant financial growth. In 2013, Heath was appointed chairman of Macro Group and the managing director of Macro International in the Middle East. Under his leadership, the company grew exponentially, employing over 850 people and operating in 44 countries.

At EMCO, Heath will be responsible for delivering bespoke pre-contract, post-contract, strategic planning and operational facilities management consultancy services to clients within the UAE and wider GCC. He is tasked with growing operations throughout the emirates and solving clients' complex building asset challenges through the provision of high-quality advisory services that meet international best practices.

Heath said: "I'm extremely pleased to have the opportunity to assist Emrill with the company's FM consultancy business ambitions. In my view, there is a significant need in the GCC for a creative FM consultancy service offering that not only brings together international experience and local knowledge but also combines this with practical service delivery capabilities and experience that Emrill is renowned for. Today's business environment is more challenging than ever and this brings the need to re-examine how facilities management supports a business."

@EmrillServices #EmrillServices
Website:
https://www.emrillconsultancy.com