ENOC showcases smart solutions at WETEX 2016
Emirates National Oil Company (ENOC) is set to showcase its smart and sustainable solutions; reflecting the Group's strategy to drive innovation across all its business segments at the Water, Energy, Technology, and Environment Exhibition (WETEX 2016) to be held in Dubai on October 4-6, 2016.

ENOC's smart solutions underline the Group's commitment to environmental sustainability and energy efficiency in line with the Dubai 2021 Plan to become a smart and sustainable city.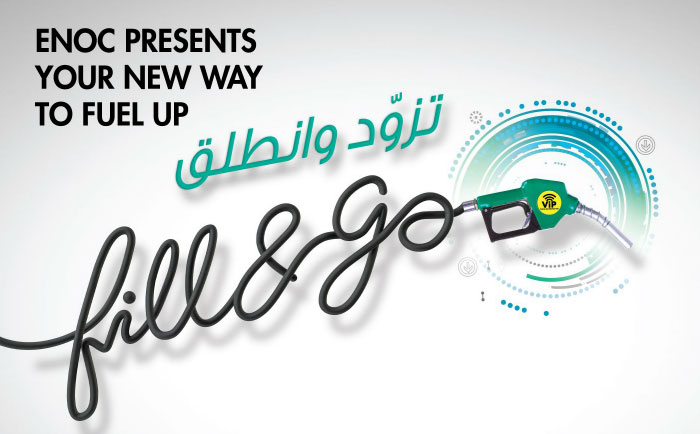 ENOC has achieved significant results through its sustainability initiatives over the years, recording a cumulative total of AED 26 million in savings since the launch of the savings component in the Group's Energy and Resource Management programme in 2012. The Group has also had planned to invest AED 55 million (15 million USD) from 2014 to 2018 with anticipated savings of AED 25 million (USD 6.9 million) per year.

Across its retail network of 112 stations in the UAE and five in KSA, the Group deployed a host of innovative initiatives that contribute to enhancing energy efficiency; such as the Vapour Recovery System; a process that enables the recovery of 99 percent gasoline vapour or other fuel emissions. Other technologies also include the Variable Refrigerant Flow (VRF) scheme, an air-conditioning system that controls the refrigerant flowing into multiple indoor units, which contributed to annual electricity savings of 48,506 kW/Hr and US$5,947 (AED 21,828) in utility bills per unit.

His Excellency Saif Humaid Al Falasi, Group CEO of ENOC, said: "ENOC promotes a culture of innovation within the Group to reflect our continuous commitment to support Dubai's Smart City initiative. We believe that WETEX 2016 serves as a strategic platform to engage with key stakeholders, as it showcases the latest technologies in the water, energy, and environment sectors. With our focus on promoting energy efficiency and delivering smart solutions, we are highlighting a host of advanced solutions that can ultimately help secure a cleaner world for future generations."

According to Gulf Intelligence, the UAE could save up to US$1.9 billion a year by 2030 if it achieves its target to have just a 10 percent share of renewable energy in the total energy mix. The UAE currently aims at increasing its total energy mix attributable to low-carbon sources to 24 percent by 2021.

Dubai's long term strategic plan to save and diversify its energy mix to provide 75 percent of the emirate's energy through clean sources by 2050 offers ample opportunity to drive the use of CNG. ENOC has pioneered alternative energy solutions that help support the reduction of the UAE's carbon footprint and has expanded its CNG network by setting up three daughter stations, one each at Al Ahli Driving Centre, Emirates Driving Institute and Emirates Transport, in addition to its main station, to help meet the current demand for compressed natural gas. The stations now serve an estimate of 500 vehicles daily with the aim of having seven more CNG Daughter stations at fleet customer premises; including government organizations, driving institutes and vehicle rental companies. ENOC expects to increase the number of vehicles running on CNG to 1,000-1,500 by end of 2016 and up to 5,000 in the next five years, with support from authorities in the UAE.

"The economic benefits for renewable energy are clear and we had already embarked on this journey by pioneering CNG solutions for vehicles two years ago. Natural gas vehicles show an average reduction in greenhouse gas emissions of 80 percent, which makes the switch to alternative fuels such as CNG crucial in the plans for the UAE to become a greener country." added Al Falasi.

For the first time this year, ENOC will host a series of educational sessions at the ENOC stand over a span of three days. The sessions which comprise live demonstrations and presentations; target high school and university students and will cover a number of initiatives in the fields of energy conservation, sustainability and innovation.

Another key feature ENOC will showcase is its Vehicle Identification Pass (ViP) - the RFID based fuel payment system rolled out across its service station network. The service helps speed up the refuelling process and enables customers to better manage their fuel budgets.

The company has also partnered with Beam Wallet and MasterCard to offer an innovative and rewarding mobile payment experience for consumers. ENOC also worked closely with Mashreq Bank to power its website for wallet top ups, using Mashreq's world-class eCommerce and mCommerce payments suite.