Every Design Tells a Story: Gensler Middle East Celebrates its Global Commitment to DEI
Yesterday, Gensler, the global architecture, design and planning firm, hosted the first in its planned series of annual Diversity, Equity and Inclusion (DEI) events at its Dubai office in Alserkal. The event is titled "Every Design Tells a Story".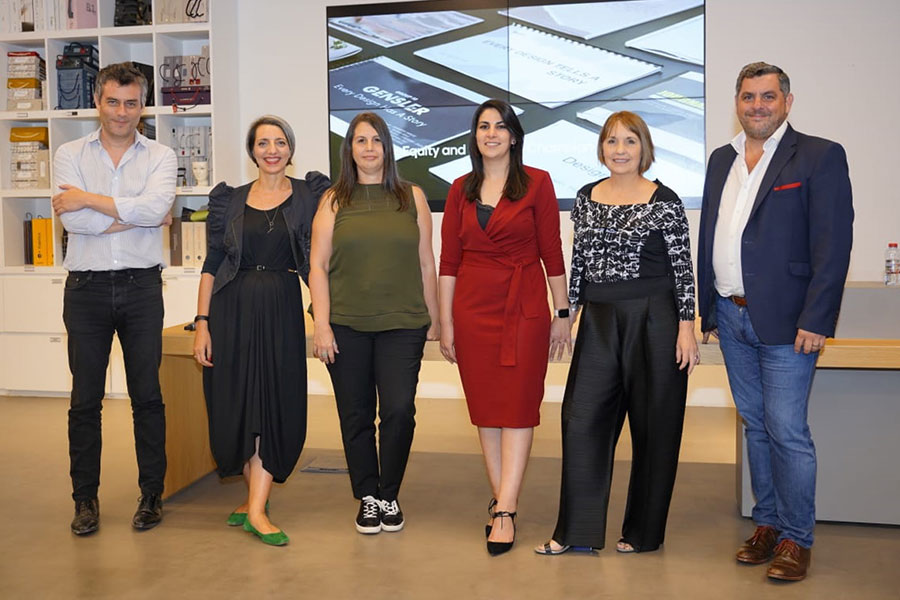 The event was a continuation of Gensler's first annual inter-university Diversity, Equity and Inclusion design competition that took place in March 2022. It showcased the finale of a six-month pro-bono initiative, where groups of university students were grouped with local businesses who supported the making of the pieces and briefed to design a piece of art representing their journey and what DEI means to them. The best five pieces of artwork were shortlisted by a group of industry and DEI expert judges and showcased at the event in Gensler's Dubai office.

The event featured two guest speakers; Amel Abdelli – DEI Director, AIA Middle East and Sumaya Dabbagh - Principal Dabbagh Architects, RIBA. Amel Abdelli gave a talk on creating a culture of Equity, Diversity and Inclusion exploring the ways architecture can embrace a culture of DEI to create better practices and better designs. Sumaya Dabbagh presented two case studies focused on themes of context, belonging and identity. The first was a heritage project: Mleiha Archeological Centre set in the Sharjah desert at the foot of Fossil Rock and Al Hajar Mountains. The second was a religious building: The Mosque of the Late Mohamed Abdulkhaliq Gargash, in the industrial heart of Dubai - Al Quoz, that redefines perceptions of Contemporary Islamic Architecture making it relevant to current day.

Diane Thorsen said at the event: "At Gensler, we believe our diversity is our strength, with 6000+ Gensler people globally, 1000+ universities, 90+ countries of origin and 80+ languages spoken, I think we can indeed say we are diverse. In order to create equitable and inclusive places and spaces, we must build a firm made up of people that are representative of the diversity, authenticity and local culture of the cities we help reimagine. Our first, annual Gensler DEI event represents our commitment to driving change in our firm, across our industry, with our clients, and in every city that we live and work."

The event, held last night, was attended by Gensler's clients, members of AIA, university students from art and architecture faculties across the UAE and industry leaders. The purpose of the event is for Gensler Middle East and AIA to raise awareness on Diversity, Equity and Inclusion across the region. In addition to the in-person event, the speakers were live streamed across AIA and Gensler social media channels so that attendees could also join remotely.

@gensler_design #gensler_design #gensler
Website:
https://www.gensler.com