Faisal Jassim Trading Company Appoints New COO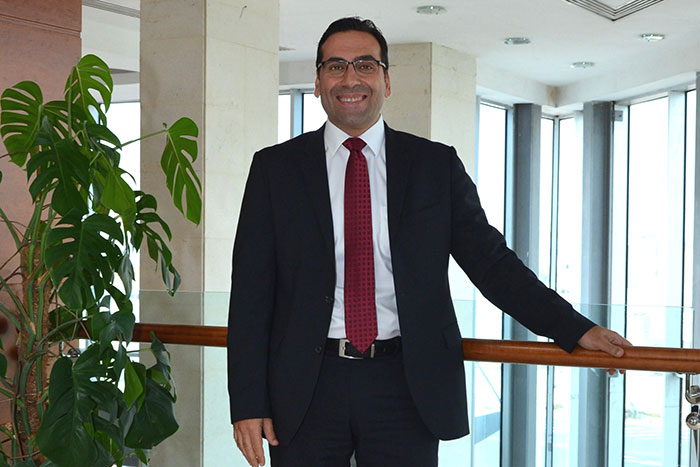 Faisal Jassim Trading Company LLC (FJTCO) announced today the appointment of Azzam Messaykeh as Chief Operating Officer reporting to the Chief Executive Officer Rafael Khlat.

FJTCO was established in 1988, specializing in the electrical and mechanical fields related to the building services industry. Today FJTCO has forged for itself a reputation of expertise and excellence and has evolved into a large Engineering Group, employing more than 850 qualified staff and with facilities exceeding 22,000 sqm. The Group's Head Office is located in Dubai Investment Park (DIP), Jebel Ali with branches and offices in Abu Dhabi, Qatar, Oman, KSA and Iraq.

FJTCO represents more than thirty international leading brands in the MEP Engineering field, for most of which the company has an exclusive distributorship in the region. Some of the FJTCO's flagship brands are Euroclima Air Handling Units, ITT (Xylem) total line of pumps, PAL Pre-Insulated Ducting Systems, GEA Polacel Cooling Towers, Cleaver Brooks Boiler Equipment, Giordano Solar Systems, Flowtech Air Distribution Terminals, Samsung Air-Conditioning Equipment, IMI total line of Valves, Sondex Heat Exchangers, LAKOS Filtration Systems, JRG Sanipex Piping System, Honeywell Pressure Reducing Valves, as well as Armacell Duct Insulation, Radiant Solar Systems and PROMASTER Electrical Switchgear and Controls.

On behalf of FJTCO, the CEO Raphael Khlat said, "FJTCO started with grand vision to bring the best electrical and mechanical building products and services to our customers all over the Middle East. We have gone a long way in achieving lot of successes and we have established a solid foundation for FJTCO with great opportunities for growth. In alignment with this we have identified our key leadership talent needs for our corporate and appointed a Chief Operating Officer."

"Mr. Messaykeh brings a wealth of experience in building products and services with proven expertise in setting up strategies, leading business development and operation's growth. In his recent role he served as Vice President and General Manager for Johnson Controls Channels and MENA. He will be leading FJTCO teams as Chief Operating Officer with all Division Managers and Support Functions Managers reporting to him. He will be taking the company to new successes. In his role, he will be responsible to drive with FJTCO's leadership team the company results to achieve profitable growth."

Mr. Messaykeh said," I am very excited about my new role and the opportunity we have in FJTCO to grow and develop into the next era in building services. FJTCO's vision has been and will continue to be the preferred partner in providing products for building services industry in GCC market. FJTCO has a leadership team in place that is capable of accelerating the desired growth and I look forward to working closely with them to help designing and executing the next phase of the company's strategic plan." He added, "The need for state of the art products and service in the building industry is even stronger with the major Middle East Countries setting up themselves to be global leading platforms for tourism, services, finance and industries. By working closely with our principles, focusing on providing and servicing innovative products, expanding our presence in all major cities across the region, FJTCO will be able to participate strongly and partner with Middle East's leading companies and customers to support their missions and meet their growing expectations."