Farnek breaks ground on AED 150 million state-of-the-art staff accommodation
Leading UAE-based technology and sustainability-driven facilities management (FM) company Farnek, has broken ground on its new AED 150 million state-of-the-art staff accommodation in Dubai Investments Park.

The 100,000 square feet facility, which will become home to some 5,000 Farnek employees, will be completed by the summer of 2020. The low-rise (basement, G+5) building will raise the bar for intelligent buildings, employing the latest smart technology and the most energy, water and waste-efficient accommodation centre of its kind, not only in the UAE but throughout the region.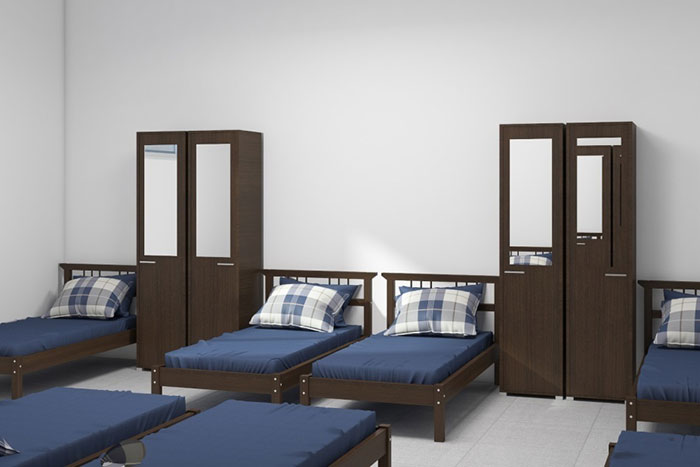 Farnek has worked extremely closely with an architectural team on the building design, to ensure that it would operate as efficiently as possible rather than having to do that retroactively.
"That is what typically happens when competent FM companies are not consulted about design," commented Markus Oberlin, CEO, Farnek.

"Through smart and sustainable design, we hope to save at least 20% more than a conventional staff accommodation centre, in energy and water savings. That could be worth up to AED 3 million every year," added Oberlin.

Three areas of design that Farnek paid particular attention to, were energy, water efficiency and waste management.

"Designing a sustainable home for 5,000 people, will come with certain operational challenges, such as waste and sewage management. We have designed a unique solution that will reduce the volume of waste generated that would ordinarily go to landfill," said Oberlin.

Some of the other design highlights include solar panels on the roof of the building covering 150 square metres, which will meet all hot water requirements. Over 4,000 LED-lights are to be installed throughout, supplying 90% of the total amount of lighting required.

The low energy lighting system also works in tandem with occupancy sensors and photocells installed in the common areas such as the corridors and externally in the parking areas, to optimise the building's energy-efficiency.

Further energy-efficient features include reflective glazing which reflects and absorbs the sun's rays, reflective exterior paint, wall and roof insulation, energy recovery ventilation and energy-efficient air-conditioning.

The facility's 800 rooms will be managed by a bespoke software solution, so that new employees can be welcomed 24/7 at a dedicated reception lobby, sign in and be shown to their rooms in minutes. Other features include, a prayer room, medical clinic, restaurant, library, gym, and a barber shop.

"Connectivity is essential for staff welfare today, so free Wi-Fi will be made available to all staff throughout the entire complex," said Oberlin.

Dubai South will invest AED1 billion in the development of facilities and infrastructure with key focus on logistics in the next few years, with the sector in Dubai South recording double-digit growth year-on-year. And Dubai World Central (DWC) has quickly ascended the global rankings for international freight volumes and is now ranked in the top 20.

"Having up to 5,000 technicians just minutes away from the Expo 2020 site and DWC, will certainly afford us a competitive edge, in the short and longer term," said Oberlin.

@FarnekServices #FarnekServices