Farnek Wins FM Contracts for Eight National Pavilions at Expo 2020
Leading UAE-based smart and green facilities management (FM) company Farnek, has secured FM contracts for eight national pavilions, worth AED 16.7 million at Expo 2020. The countries include, China, Saudi Arabia, Switzerland, Singapore, The Philippines, Bahrain, Morocco and Pakistan.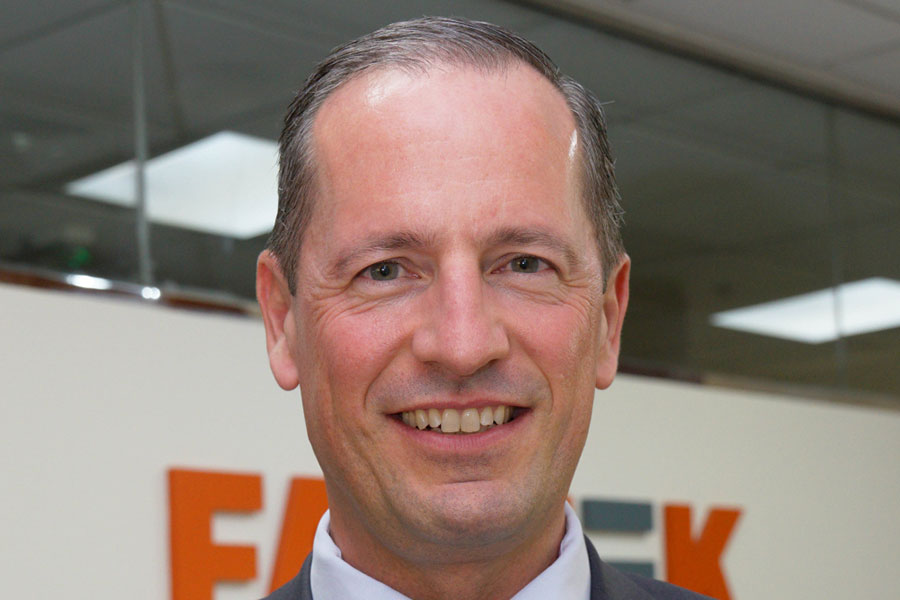 The largest contract of the eight that the Farnek business development team has acquired is for the Saudi Arabian pavilion. At over 13,000 square metres, the kingdom's pavilion is the second largest at Expo 2020 second only to the UAE. More than 130 staff will be deployed to provide cleaning, pest control, operational support and facility integration services.

Markus Oberlin, CEO, Farnek, commented, "The Saudi Arabian pavilion presents us with a unique challenge which simply put is its sheer scale. During the six-month Expo 2020, it will be open to the public for up to 16 hours per day, which will require a dedicated team of over 130 technical and cleaning staff, working shifts throughout the show."

Images of the pavilion reveal an impressive rectangular, reflective structure that will stand at an angle and will cover a space larger than two football pitches. Soaring 27 metres into the sky, the facade opens like a gigantic window into the future, reflecting a society deeply rooted in its culture with unlimited ambitions.

The China pavilion is also another major contract win, that will require over 80 staff covering security, cleaning and pest control. The China Pavilion will also be one of the largest at Expo 2020 Dubai, measuring over 4,600 square metres. The China Pavilion symbolises hope and a bright future and is modelled on a traditional lantern with architecture that references ancient Chinese innovations. Like a wall inspired by fluent printing technology, which turns into a dazzling digital light show at night.

"This is a complex and intelligent structure," said Khaldun Aburok, Farnek's Director of Business Development. "And Chinese officials were confident that we understood how smart buildings worked and more importantly how to maintain, clean and secure them.

"We are currently working closely with Huawei developing smart security solutions tailored to our specific requirements, at our new AED 200 million staff accommodation centre – Farnek Village," added Aburok.

Considering that Farnek is 100% Swiss owned and managed, it will come as no surprise to learn that Farnek has also won the FM contract for the Swiss pavilion. Based on tradition and innovation, this is another technically advanced marquee, where visitors can take a virtual hike through the Swiss countryside, it has a restaurant serving Swiss specialties and it's expecting 15,000 visitors per day.

"The challenge with the Swiss pavilion was high footfall, understanding their technology and managing the highest standards of cleanliness for the restaurant as well as the high traffic areas," said Oberlin.

"Switzerland is in our DNA – quite literally in many cases and so we had an in-depth understanding of their requirements and we have allocated more than 30 technicians to manage this diverse and innovative pavilion," added Oberlin.

Sustainability was another key feature of the Pakistan, Bahrain, Morocco, Singapore and Philippines pavilions. In the case of Singapore, under their theme of 'Nature, Nurture, Future' visitors will go through an immersive 3D experience and witness a net-zero energy rainforest powered by a self-sustaining ecosystem.

Meanwhile the Philippines pavilion, which was inspired by an island nation, a coral reef will be brought to life in a sustainable space, where nature and technology are one.
"Time and again, we came across like-minded country officials who shared our passion for a future that is both smart and green and I believe that our clearly-defined proposition enabled us to obtain these contracts," said Aburok.

Elsewhere at the Expo 2020 site, Farnek is also responsible for the hard and soft services FM of the entire 'Opportunity District' and Farnek Hospitality was recently chosen to manage the 2,273 new apartments in Expo Village. Farnek's scope of work includes managing the reservation services, concierge, front office services and housekeeping.

@FarnekServices #FarnekServices