Finnish Private Sawmills from the Arctic Circle Participate at Dubai Wood Show
Wood from Finland, a Finnish government export program, will be participating in the upcoming Dubai Wood Show showcasing 10 Finnish sawmills. This will be the first time that private Finnish sawmills from the Arctic Circle will participate at the event which is taking place at the Dubai World Trade Centre from 7 to 9 March 2017.

The Wood from Finland program was launched by the Finnish trade promotion organization Finpro in collaboration with the Finnish Sawmills Association. It is financed by the Ministry of Economic Affairs and Employment in Finland and the participating sawmills. As one of the best areas in the world for tree growth, Finland enjoys a positive wood balance where the growth of forests exceeds their harvesting.

This has allowed Finnish sawmills to increase their production and look at expanding their exports bringing high-quality wood to customers globally making it the fourth largest in the world. Participation in the Dubai Wood Show 2017 forms part of this effort to create new business partnerships and opportunities particularly in the tourism-related construction industry and joinery industry in the GCC.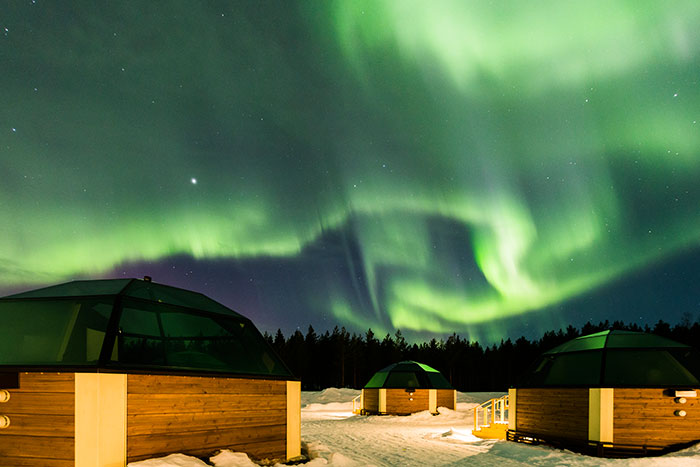 There are four core attributes that distinguish Finnish wood giving it its unique qualities: it grows slowly, the end product is beautiful and of the highest quality, deliveries are reliable year round and it is all sourced from certified forests. The ten companies that will be exhibiting at the show have a yearly production of around three million cubic meters of wood.

Finland belongs to the cold climactic belt where the summer season lasts only 100 days a year. This slow growth is known to provide the best possible straight-grained timer showing symmetrical growth with thin and tightly-packed growth rings leading to hard and tough wood that has low internal tension and minimal cracking. Finnish softwood, which is used in various industries from construction to furniture and packaging is very popular particularly in visible end-use applications. It is versatile, recyclable and low in carbon giving it a beautiful appearance and structure.

As the most wooded country in Europe, over 71% of Finland is covered by forest with the volume of wood increasing annually. Strict forestry protocols and criteria are in place to ensure sustainability with 2.9 million hectares of forests protected. All participating companies are officially certified to ensure that the wood products provided are sourced ethically and in an ecologically and socially sustainable manner. Finnish sawmills can reliably deliver sawn softwood throughout the year helping clients keep their stocks small. In Finland, the wood harvesting, sawmills and delivery are run using top of the range technologies ensuring secure deliveries regardless of weather conditions.

Juha Peltomäki, Program Director of the Wood for Finland at Finpro, and who will be present at the event said: "We are very excited to be participating in the Dubai Wood Show as we believe it is a great opportunity to meet clients in the GCC to expand our work in the region. The UAE has always shown great interest in sustainability and it is common knowledge that the use of wood reduces the effects of climate change due to its small carbon footprint. We are confident that Finnish wood will help our partners and clients achieve better living environments whilst maintaining the highest quality standards."

The Wood from Finland stand is B06 located in Hall 1. Pölkky can be found at stand C02.

Companies participating at the Wood from Finland stand include: Keitele Timber, JPJ-Wood, Fm Timber Team, Hasa, Sahakuutio, Luvian Saha, Lunawood, Kuhmo, and Koskisen.

Website:
http://www.woodfromfinland.fi