FLIR Announces intelliRock III Concrete Profiling Solution with Industry's First Built-In Thermal Imager
FLIR Systems, Inc. (NASDAQ: FLIR) launched the FLIR intelliRock™ III, the first concrete strength and temperature profiling system equipped with a built-in thermal imager. Powered by the FLIR Lepton® thermal micro camera, the intelliRock III system provides construction professionals with instant access to the data and alerts they need to continuously monitor projects, ensuring maximum concrete quality and that project specifications and deadlines are met.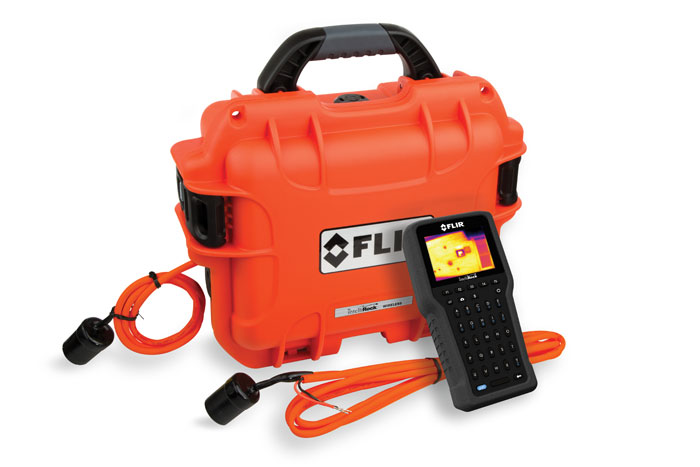 The third generation intelliRock system is the only concrete monitoring tool featuring profiling technology to allow users to detect delamination, monitor insulation performance, and view curing box and specimen temperatures and other temperature extremes. The system also delivers real-time information needed for safer and efficient management of concrete-related workflow.

The intelliRock III, which stores up to 999 images, features a wireless remote with 4G LTE wireless communication and cloud software for convenient reporting, saving, and reviewing critical data from anywhere via mobile device. Users can schedule SMS or email alerts to their smartphone for strength, temperature, or differential changes from multiple loggers. The intelliRock III reader has Bluetooth® connectivity to transfer data to the computer. It is also the only system with uninterruptable and uneditable logging, always providing valid, reliable data. A sliding-scale logger comparison helps ensure differentials are accurate to prevent thermal cracking and potential structural defects.

"The FLIR intelliRock III delivers the industry's first concrete monitoring solution with a built-in thermal imager and cloud based connectivity, making it easier to collect and share data from the office or the field," said Jim O'Daniel, International Sales and Operations Manager for concrete products at FLIR. "This flexibility will help construction professionals expedite their schedules, ensure critical specifications are met, and avoid steep penalties associated with unmet deadlines."

FLIR will unveiled the intelliRock III at the 2018 World of Concrete Show in Las Vegas on January 23. To learn more about the FLIR intelliRock III, visit www.flir.com/intellirock3.
Categories: