FLIR GF77 - The Groundbreaking, Affordable OGI Camera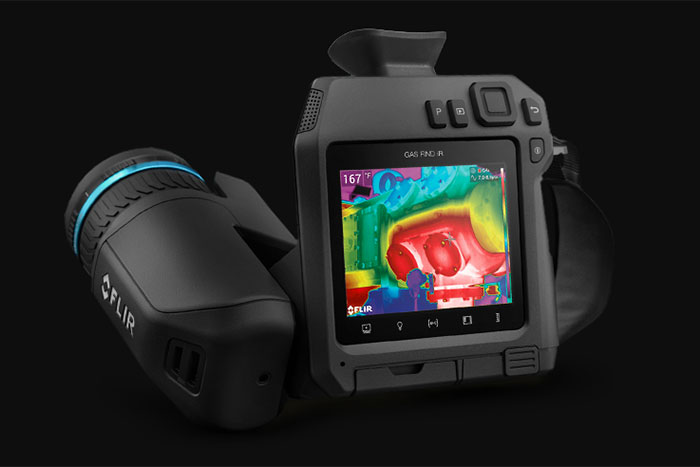 THE GROUNDBREAKING, AFFORDABLE OGI CAMERA
FLIR GF77 is the first uncooled infrared camera from FLIR to visualize methane emissions in realtime for faster, more efficient gas leak surveys.
This nimble, affordable alternative to FLIR's industry-leading cooled optical gas imagers was designed for use by renewable energy producers, at natural gas power plants, and at locations along the natural gas supply chain.
SPECTRAL FILTERING FOR METHANE
By filtering for methane and similar gases, the GF77 improves detection while also reducing false negatives from gases that absorb in other wavelengths.
ROBUST CAMERA FEATURES
From laser-assisted autofocus to 1-Touch Level/Span contrast enhancement, the GF77 offers the latest high-tech features you'd expect from FLIR.
DESIGNED FOR YOUR WORKDAY
Designed with a 180° rotating optical block and an eyepiece viewfinder for all-day use, and packed with reporting features that help you organize your findings in the field.

See us at ADIPEC Stand #11660, Hall 11


@FLIR #FLIR #ThermalImaging #InfraredCamera #ThermalCamera