FLIR Systems Expands Quasar Visible Security Camera Offering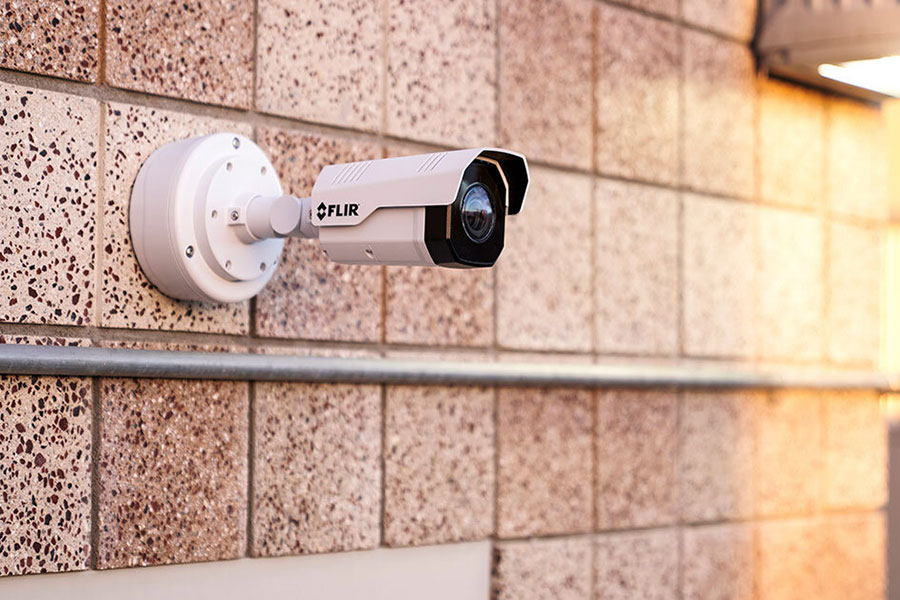 FLIR Systems has announced the availability of two premium visible-camera options as part of its full lineup of Quasar™ security cameras. Designed for use in demanding indoor and outdoor environments, the new FLIR Quasar Premium Mini-Dome and Quasar Premium Bullet deliver the forensic image quality, tight integration, and advanced cybersecurity features required for critical infrastructure sites, remote facilities, or large areas requiring close monitoring.

The new Quasar Premium lineup offers the highest quality video surveillance in the product family, delivering optimal performance for forensic review. The FLIR Quasar Premium Mini-Dome is available with 5MP HD or 4K Ultra-HD resolutions and the FLIR Quasar Premium Bullet series is available with 4MP Quad HD and 4K Ultra-HD resolutions, coupled with a variety of lens options for extended range performance for perimeter security. Both cameras have an SD-card for on-edge recording and redundancy, while also meeting the H.265 video compression standard to minimize network bandwidth and storage space.

Image

Discreet Monitoring with FLIR Quasar Premium Mini-Dome Series
The versatile FLIR Quasar Premium Mini-Dome series is IP66 rated for dust and waterproof protection and can be ceiling- or wall-mounted in minutes. In no-light conditions, the unit can provide up to 40 meters of visibility via on-board near-infrared illumination. Improved three-shutter wide dynamic range (WDR) (130db) offers optimal light balance in scenarios with both light and dark spots. The camera has an IK10 vandal-proof rating and is available with an optional smoke bubble accessory used to obscure camera position.
FLIR Quasar Premium Bullet Series Provides Longer Range in Rugged Conditions
The FLIR Quasar™ Premium Bullet series is also IK10 vandal-proof and designed to be permanently installed, typically pole-mounted, for video surveillance. It covers up to 60 meters of visibility via on-board near-infrared Illumination and also features three-shutter WDR (130db). The camera is IP67 rated for dustproof and waterproof protection, while offering extended operating temperature range from -40 degrees Celsius to 60 degrees Celsius (-40 degrees to 140 degrees Fahrenheit) for use in extreme conditions.
Improved Security Without Sacrificing Flexibility
Similar to other Quasar products, the Quasar Premium Bullet and Premium Mini-Dome editions are National Defense Authorization Act (NDAA)-compliant and include industry standard security protocols and additional cybersecurity enhancements. These features include unique protection from log-in attacks, hardware and software authentication, and encrypted communication to help keep facilities safe from cyber threats. They maintain open platform compatibility and can be used with a large variety of third-party VMS solutions or FLIR United VMS. They also include bi-directional audio and operator control of input/output devices for remote monitoring and responding to events.
To further lower the cost of ownership and ease of installation, the cameras include the FLIR accessory and mounting ecosystem. The cameras support the 1GB network for better streaming and reduced bandwidth issues. Both cameras also include customized video flow options for live and recorded video, including frames-per-second output adjustment and encoding for extra streams.
The Quasar Premium Bullet and Quasar Premium Dome editions are available for purchase globally from FLIR or authorized distributors. Visit www.flir.com/visible-security for more details about the new series along with the complete lineup of FLIR visible surveillance and perimeter intrusion detection products.
@FLIR #FLIR #ThermalImaging #InfraredCamera #ThermalCamera