FLIR TG Series Wins World-Renowned iF Design Award
FLIR is honored to announce that the FLIR TG series of thermal tools has won an iF Design Award for outstanding product design. The iF Design Award is the oldest independent design seal in the world, and receives over 6000 submissions from 70 countries every year for recognition of outstanding achievement, innovation, and uniqueness in design.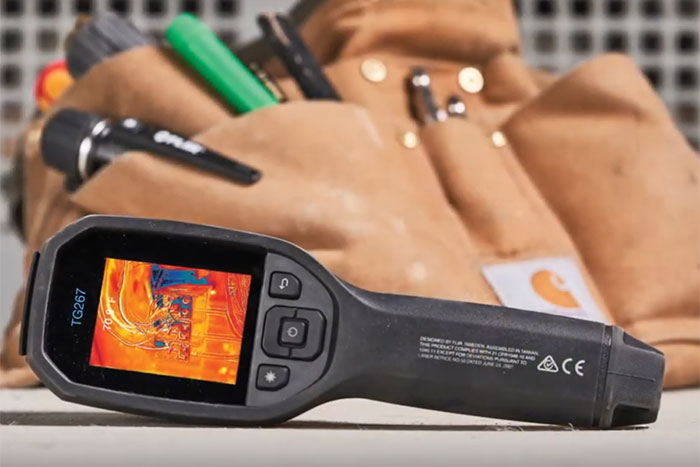 Submissions may be awarded in the following disciplines: Product, Packaging, Communication, Interior Architecture, Professional Concept, Service Design and Architecture. The FLIR TG series won the award in the Product category. We are pleased in particular to honor in-house designers Anton Hoffman and Christian Högstedt for their work in leading the design project.

The FLIR TG series combines the temperature accuracy of a temperature gun with an infrared sensor and a digital camera in one tool. Durable enough to withstand the toughest jobs and harshest environments, the FLIR TG series thermal cameras are intuitive to operate and ideal for commercial electrical, facility maintenance, and HVAC applications. The inclusion of FLIR's exclusive Lepton® micro thermal sensor makes it easy to scan for and pinpoint problem areas for troubleshooting.
@FLIR #FLIR #ThermalImaging #InfraredCamera #ThermalCamera @iFDESIGNAWARD
Categories: