FLIR TG130 Helps Reduce Energy Costs
Today FLIR announced availability of the new TG130 Spot Thermal Camera that allows homeowners and small businesses to quickly find and troubleshoot temperature-related issues. Designed for inspections and repairs, the TG130 helps visually pinpoint temperature issues that can help reduce energy costs.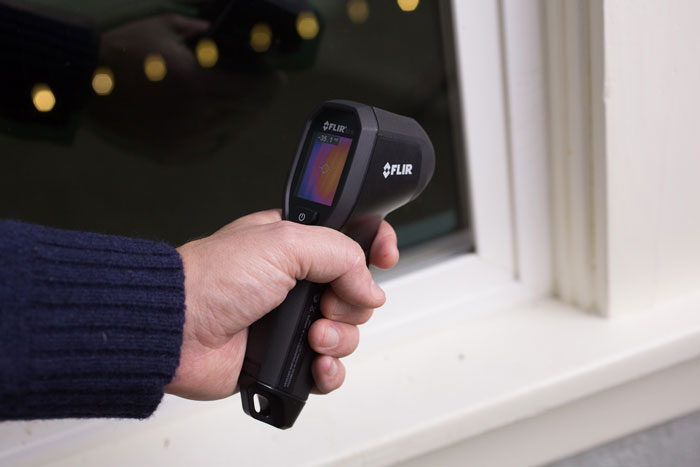 Built with a FLIR's revolutionary Lepton® thermal camera core, the TG130 allows users to:

Find heat loss around doors, floors, walls, pipes, or windows.
Expose spots where insulation is missing, and show drafts where cold air is entering the premises.
Identify the source of water leaks or find rodent nests behind walls.
Save time and money on troubleshooting HVAC performance, electrical issues affecting domestic appliances, and use the TG130 to ensure that food is stored and served at a safe temperature.
The portable, ergonomic TG130 requires no special training or prior experience with thermal imaging technology. Simply aim the thermal camera at a targeted object or surface to measure the temperature, then click the pull trigger to freeze and view an image.
Priced at
249 EUR
(ex VAT), the
FLIR TG130
will be available from FLIR partners.
Categories: